Senators continue to raise concerns over price of Mylan's EpiPen Posted 02/09/2016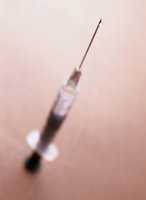 On 30 August 2016, a group of 20 US senators led by democrat Elizabeth Warren sent a letter to Mylan's CEO Heather Bresch expressing their 'serious concerns' about the company's recent significant price hikes for the life-saving EpiPen Auto-Injector.
The EpiPen (epinephrine injection) are used for the emergency treatment of life-threatening allergic reactions (anaphylaxis) caused by allergens, exercise or unknown triggers.

The list price for a set of two of the company's EpiPen injectors has increased dramatically from US$103 in 2009 to a whopping US$608 in 2016 – an increase of 480%.

Following a plethora of complaints and letters by senators in the US, the company announced on 29 August 2016 that its US subsidiary will launch the first generic to EpiPen at a list price of US$300 per generic. This represents a 50% discount compared to the brand-name price. In addition, the company also announced that in order to 'enhance affordability for the broadest patient population possible, both the augmented patient assistance programme and the US$300 savings card [an increase from US$100] announced last week will remain in place for the brand product'.

However, despite these efforts, the latest letter from senators demands information about Mylan's planned generic and expansion of its patient assistance programmes. They continue to express their concerns over the price increases, adding that 'some Americans who are unable to afford this cost increase have resorted to carrying expired EpiPens – or carrying no EpiPens at all'.

The letter goes on to say that Mylan's near monopoly has allowed the company to increase prices well beyond those justified by any increases in manufacturing costs. The senators also point out that although the changes announced by Mylan (generic and expansion of the patient access programme) will help some patients they see the discount programme as an 'industry tactic to keep costs high through a complex shell game'.

The senators have therefore requested a whole host of information from Mylan, including how many patients used the Savings Card in the last 12 months and what their co-payments were, as well as costs to government institutions and schools for the EpiPens. The senators also want more information over the generic version, and have requested how the company – when it says the two versions are identical – can still justify selling the brand-name EpiPen at US$600 compared to US$300 for the generic version.

Related article
Prices of brand-name drugs in the US have doubled since 2011

Permission granted to reproduce for personal and non-commercial use only. All other reproduction, copy or reprinting of all or part of any 'Content' found on this website is strictly prohibited without the prior consent of the publisher. Contact the publisher to obtain permission before redistributing.

Copyright – Unless otherwise stated all contents of this website are © 2016 Pro Pharma Communications International. All Rights Reserved.