Teva setbacks Posted 11/03/2011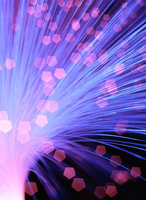 Teva axes 200 jobs as facility remains closed

After stopping all production at its plant in Irvine, California, USA; in April 2010, Teva announced on 20 January 2011 that all 200 jobs will go.
Teva maintains that the job cuts and manufacturing hold are not part of a phased exit and said it is committed to working towards resuming production at the facility in the foreseeable future, though it has "no estimate on timeframes".

The plant first faced difficulties in 2009, when Teva recalled more than 57,000 bottles of injectable propofol after 41 reports of patients falling ill with flu-like symptoms. Some of the recalled vials of the sedative were found to be contaminated with endotoxin bacteria, which resulted in several lawsuits being filed over the drug. A warning was received from the FDA about violation of Good Manufacturing Practice regulations.

Propofol is the drug associated with the death of Mr Michael Jackson. Teva stresses the drug was not linked to Jackson's death, and says the firm was forced to discontinue the medicine as it generated at best only marginal profits and was difficult to manufacture.

A general picture of difficult times

The world's largest generics manufacturer is not the only big pharma company to cut its workforce, a process that has been going on since 2008. Sanofi-aventis announced recently it would close a factory in Kansas City, USA; and shed in total about 1,700 US jobs. Wyeth is rumoured to be about to slash 10% of its workforce and Novartis, GSK and Pfizer are also in the frame.

However, Teva seems to have bigger liquidity problems than most. On 24 January 2011 Teva re-negotiated loans of US$1.5 billion (Euros 1.08 billion) to secure lower interest rates. HSBC and Citigroup are the primary underwriters and the credit is granted for three years. The Chief Financial Officer of Teva Pharmaceutical said this step was to allow more liquidity and security for future businesses.

Teva recently purchased US$3.95 million (Euros 1.08 million) worth of stock of Rexahn Pharmaceuticals in a private offering. Another expensive operation may be a battle in Europe with AstraZeneca over patents, but neither company will confirm or deny the press reports. Returning to Irvine, Teva paid a US$3.4 billion (Euros 2.5 billion) deal to acquire the plant's US-based owner, Sicor, in 2004. So, Teva's position as the world's number one generics firm comes at a price—which the company is still paying.
Source: EvaluatePharma, FiercePharma, In-Pharma Technologist