US approves generic of narcolepsy drug Xyrem Posted 24/02/2017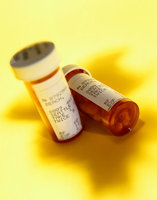 The US Food and Drug Administration (FDA) has approved the first generic version of Xyrem (sodium oxybate) – the only drug approved to treat the sudden muscle weakness seen in narcolepsy.
Narcolepsy is a relatively rare condition, affecting approximately 1 in every 2,000 people living in the US. It arises when the brain is unable to regulate the usual sleep-wake cycle, causing disturbed sleep at night and extreme sleepiness during the day. Some people with narcolepsy become so drowsy that they are unable to stop themselves falling asleep during the day, often at inappropriate times, making it an extremely difficult condition to live with.

Sodium oxybate, previously marketed as Xyrem by Ireland-based pharmaceutical company Jazz Pharmaceuticals (Jazz), is approved in the US for the treatment of narcolepsy. Although its precise mechanism of action is unknown, its active ingredient (gamma-hydroxybutyric acid) is known to bind receptors for the major inhibitory transmitter in the central nervous system.

Xyrem is the only medication approved in the US to treat cataplexy in patients with narcolepsy. This involves the sudden loss of muscle strength, often triggered by strong emotions, and is experienced by around three quarters of people with narcolepsy.

FDA approved a generic version from Hikma Pharmaceuticals' US subsidiary Roxane Laboratories (Roxane) on 18 January 2017. The approval is for 500 mg/mL sodium oxybate oral solution.

Roxane was the first company to submit a complete abbreviated new drug application (ANDA) with paragraph IV certification for the formulation, and is thus eligible for six months of exclusivity following the product's launch. This could be a profitable move for the company, as Jazz reported net sales of US$955 million for the drug in 2015.

Although the approval looks likely to go ahead, it remains subject to a 'risk evaluation and mitigation strategy', with strict controls on prescription and dispensation. This is because Xyrem can be associated with severe side effects, including seizures, difficulty breathing and comas.

Related articles
Hikma to acquire Boehringer Ingelheim's US generics business

Permission granted to reproduce for personal and non-commercial use only. All other reproduction, copy or reprinting of all or part of any 'Content' found on this website is strictly prohibited without the prior consent of the publisher. Contact the publisher to obtain permission before redistributing.

Copyright – Unless otherwise stated all contents of this website are © 2017 Pro Pharma Communications International. All Rights Reserved.
Comments (1)
Narcolepsy Cataplaxy posted 31/03/2017 - by Carlos Sanchez
Jazz/Valeant has absorbed the cost of my recent prescription for Xyrem. The generic option does not currently relate me.