Antitrust activities in the pharmaceutical industry Posted 01/06/2018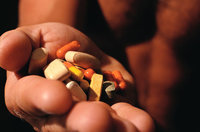 High prices of prescription drugs have been highlighted as reducing access to essential drugs and have recently gained notoriety and political attention. Authors from Harvard Medical School and the law schools of the Northeastern and Rutgers Universities explain the role of antitrust law in restoring competition and restraining price increases [1].
Sinha et al. explore three recent legal antitrust cases in which it was alleged that anticompetitive practices prevented competitors' products from gaining a foothold in the marketplace.

Mylan/Sanofi
Sanofi-Aventis filed a lawsuit in April 2017 alleging that its competitor, Mylan, created multiple barriers (including exclusive dealing arrangements) to prevent Sanofi's epinephrine autoinjector (Auvi-Q) from obtaining market share. The case involved Mylan offering rebates to insurance companies and pharmacy benefit managers on the condition that they exclude Auvi-Q from its formularies and coverage. Mylan was also accused of increasing the price of a set of two of its EpiPen injectors from US$103 in 2009 to a whopping US$608 in 2016 – an increase of 480%.

The case resulted in an October 2016 decision that Mylan would pay US$465 million to the US Department of Justice (DOJ) and other government agencies [2].

Johnson & Johnson (Janssen Biotech)/Pfizer
In a lawsuit, filed in September 2017, Pfizer sued Johnson & Johnson (J&J) and Janssen Biotech for anticompetitive conduct related to the blockbuster biological Remicade (infliximab). Pfizer introduced its infliximab biosimilar Inflectra (infliximab-dyyb) in 2016 [3] only to be challenged with what J&J publicly described as its 'biosimilar readiness plan'. Pfizer alleged that J&J offered exclusionary contracts, bundled discounts and coercive rebates to insurers to preventing Inflectra from gaining market share. Pfizer claimed that 90% of accounts using infliximab did not purchase any Inflectra, a fact that limited Inflectra's market share to less than 4%. J&J responded to Inflectra's market launch by increasing the list price of Remicade by nearly 9%.

Allergan/Shire
Shire sued Allergan in October 2017 alleging that Allergan impeded marketing of Shire's dry eye disease product, Xiidra (lifitegrast). Shire accused Allergan, the maker of the competitor product Restasis (cyclosporine), which has been on the market for 15 years, of entering into anticompetitive arrangements (primarily bundled discounts) with Medicare Part D prescription drug plans that essentially excluded Xiidra from that market.

Each of these cases targets restrictive contracts that can increase drug prices and reduce access to rival medications.

The authors point to two lessons that can be learned from these cases:

1. Exclusive contracting by firms with substantial market power could keep viable, if not superior, competitors out of the market.
2. Antitrust lawsuits can reveal crucial information about pricing and the relationships among pharmaceutical manufacturers, pharmacy benefit managers and third-party payers.

They therefore conclude that 'antitrust investigations and litigation have the potential to open markets, foster competition and provide patients with greater access to more affordable prescription drugs'.

Conflict of interest
The authors of the research paper [1] reported conflicts of interest, including being members of the Program On Regulation Therapeutics, And Law, which receives funding from the Laura and John Arnold Foundation, with additional support from the Engelberg Foundation and the Harvard Program in Therapeutic Science.

For full details of the authors' conflict of interest, see the research paper [1].

Related articles
Mergers could be causing price increases for generics

Generics prices increase when competition decreases

References
1. Sinha MS, Curfman GD, Carrier MA. Antitrust, market exclusivity, and transparency in the pharmaceutical industry. JAMA. Published online 7 May 2018. doi:10.1001/jama.2018.3478
2. GaBI Online - Generics and Biosimilars Initiative. Mylan agrees to pay fine over EpiPen rebates [www.gabionline.net]. Mol, Belgium: Pro Pharma Communications International; [cited 2018 Jun 1]. Available from: www.gabionline.net/Generics/News/Mylan-agrees-to-pay-fine-over-EpiPen-rebates
3. GaBI Online - Generics and Biosimilars Initiative. Pfizer to launch infliximab biosimilar Inflectra in US [www.gabionline.net]. Mol, Belgium: Pro Pharma Communications International; [cited 2018 Jun 1]. Available from: www.gabionline.net/Biosimilars/News/Pfizer-to-launch-infliximab-biosimilar-Inflectra-in-US

Permission granted to reproduce for personal and non-commercial use only. All other reproduction, copy or reprinting of all or part of any 'Content' found on this website is strictly prohibited without the prior consent of the publisher. Contact the publisher to obtain permission before redistributing.

Copyright – Unless otherwise stated all contents of this website are © 2018 Pro Pharma Communications International. All Rights Reserved.