Can generic competition succeed at reducing cost of atorvastatin? Posted 11/05/2012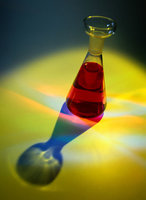 The generic form of the cholesterol-lowering drug Lipitor (atorvastatin) has the potential for significant cost savings for payers following its introduction in November 2011. However, 'aggressive business tactics' by Pfizer may stifle generics competition and so prevent prices from falling as much as predicted.
The brand-name atorvastatin, Lipitor, which is made by Pfizer, lost its patent protection at the end of June 2011 and now faces competition from a generic version that was introduced in November 2011. The generic atorvastatin has the potential to generate savings of as much as US$4.5 billion annually by 2014, equal to 23% of total expenditure on statins in the same year, according to Jackevicius et al. writing in the New England Journal of Medicine [1]. The projected savings could increase by US$10 million, US$20 million and US$30 million annually, in 2012, 2013 and 2014, if the ageing population is also taken into account.

These estimates depend, however, on 'rapid availability' and 'timely uptake' of the first generic atorvastatin, a situation that is under threat from the 'aggressive business tactics' of Pfizer, according to the authors. The first generic atorvastatin, produced by Ranbaxy, has a six-month exclusivity window before other generic atorvastatins are permitted to enter the marketplace. If market competition proceeds along the lines of a historical case study―the introduction of generic simvastatin as a competitor to Zocor in 2006―then Ranbaxy could secure sales at a lower price than the originator, before competition from other generics reduces generics prices further. Thus generic atorvastatin would be expected to achieve a price at around 84% of the brand-name product at one month after market entry and about 40% after 12 months.

That sounds good in theory, but Pfizer has introduced its own competition through an agreement with Watson Pharmaceuticals to provide the originator, Lipitor, without the brand label and at the entry-level generics price, in return for a share of the profits. Furthermore, Pfizer has entered into agreements with pharmacy management and insurance companies to provide Lipitor for even less than the cost of the first generic atorvastatin, as well as offering discounts directly to patients who buy Lipitor rather than the generic product via a co-payment card system [2].

Together, these tactics could 'discourage generics manufacturers from competing in the atorvastatin market', warn Jackevicius et al. As a result, there may be no 'typically sharp decline in generic prices' and a 'lost opportunity for reducing system-wide spending'.

Pfizer has responded [3] by proposing that their strategy will 'enhance' rather than discourage competition, and that following the 6-month exclusivity period, other generic versions of atorvastatin will enter the marketplace, thereby causing a reduction in generics prices.

Conflict of Interest
Disclosure forms provided by the authors are available with the full text of this article [1] at NEJM.org.

Editor's comment
Only time will tell if the generics marketplace is robust enough to allow Ranbaxy's version of generic atorvastatin to gain a sufficient market share against Lipitor to encourage other companies to sell competing products. Could this set a new precedent for the approach that other companies might take in order to protect sales of brand-name originators in the future?

Please feel free to share your thoughts via email or in the comments section below. What are your views on the tactics being used here? Are they discouraging generics competition or enhancing it? What can be done to ensure that the predicted savings to both patients and payers materialise?

Related articles

First generic atorvastatin launched in Australia and Europe

Ranbaxy to launch generic atorvastatin on time

Sanofi France to make generic atorvastatin

Pfizer seeks 6-month paediatric exclusivity for Lipitor

Mylan's attempt to stop Ranbaxy's Lipitor exclusivity fails

References

1. Jackevicius CA, et al. Generic atorvastatin and health care costs. N Engl J Med. 2012;366(3):201-4.

2. GaBI Online - Generics and Biosimilars Initiative. Pfizer continues to fight for Lipitor [www.gabionline.net]. Mol, Belgium: Pro Pharma Communications International; [cited 2012 May 11]. Available from: www.gabionline.net/Generics/News/Pfizer-continues-to-fight-for-Lipitor

3. Kennally WC. Generic atorvastatin and health care costs. N Engl J Med 2012;366(15):1451, 12 April 2012, Correspondence, To the Editor.