Challenges in the rediscovery of old generics Posted 13/10/2017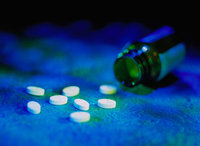 Finding new treatment options by repurposing generics is a cost-effective and time-efficient way of finding a new purpose for old drugs. However, when it comes to the rediscovery of old generics there are multiple obstacles standing in the way [1].
Physicians prescribe drugs for an off-label or unapproved indication up to 20% of the time. However, these drugs are not licensed for this indication and data on such off-label prescribing, which is crucial to assess the efficacy, safety and quality of the drug, is often not available.

One major obstacle is the lack of economic interest by pharmaceutical companies in repurposing drugs where the patent has already expired. Repurposed drugs do not guarantee market exclusivity, which could make it more difficult to recoup any investment made in re-registering the drug.

The lack of a formal regulatory pathway for re-registering generics also makes the repurposing of such drugs a challenging pursuit. Although in the European Union (EU) and the US there are ways to extend the marketing exclusivity for protected drugs, such benefits are not extended to generics.

In the US, the Food and Drug Administration (FDA) offers an additional three years marketing exclusivity for the development of a new indication via an abbreviated new drug application (ANDA). In Europe, policies differ between countries for generics as this is not centralized by the European Medicines Agency (EMA). A generic rediscovered drug application can be submitted several ways, including via the Mutual Recognition Procedure (MPR) and Decentralised Procedure (DCP), and can result in a 1-year marketing exclusivity.

In the EU, there is currently no defined structured drug regulatory procedure that ensures the development and licensing of rediscovered generics. The authors suggest that the EU could 'adopt a similar policy for rediscovered generic drugs as applied by FDA. They add that 'to make this suggestion of financial interest to pharmaceutical companies a prolonged period of market exclusivity regulation should be more than 3 years'.

The authors conclude that 'drug rediscovery is invaluable because it can increase therapeutic options and reduce drug-development-associated costs'. However, they add that 'there is a need for a structured protocol for further development of old drugs to optimize licensing and avoid long-lasting procedures'.

Related articles
Repurposing thioguanine

Repurposing and re-registering old generics

Reference
1. Simsek M, Meijer B, van Bodegraven AA, de Boer NKH, Mulder CJJ. Finding hidden treasures in old drugs: the challenges and importance of licensing generics. Drug Discov Today. 2017 Sep 1. doi:10.1016/j.drudis.2017.08.008. [Epub ahead of print]

Permission granted to reproduce for personal and non-commercial use only. All other reproduction, copy or reprinting of all or part of any 'Content' found on this website is strictly prohibited without the prior consent of the publisher. Contact the publisher to obtain permission before redistributing.

Copyright – Unless otherwise stated all contents of this website are © 2017 Pro Pharma Communications International. All Rights Reserved.