Different approaches to bioequivalence trials for EMA evaluation Posted 23/09/2016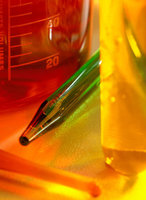 Selection of robust bioequivalence study designs is a difficult task for manufacturers of generics. Author Nathaniel Refalo from the Malta Medicines Authority and colleagues therefore investigated whether different approaches in various products assessed by the European Medicines Agency (EMA) during the approval phase resulted in a reduction in the resources required to show bioequivalence [1].
The market for generics is highly competitive with several companies attempting to market the same active pharmaceutical ingredient (API) following expiry of the originator product's market exclusivity period. To obtain a marketing authorization for a generic medicine, bioequivalence studies must demonstrate that the rate and extent of absorption of the test product are equivalent to reference products in line with the Committee for Medicinal Products for Human Use (CHMP) guideline on bioequivalence.

In the European Union, the standard study design expected for a generic medicine is the randomized, two-period, two-sequence, single-dose crossover design. However, the selection of a robust bioequivalence study design for registering a generic drug product may sometimes be different. Bioequivalence study designs could therefore be a means to allow companies to reduce costs and reach the market earlier.

All studies submitted to support the marketing authorizations of generics issued by the European Commission through the centralized procedure, from September 2007 till February 2015 were investigated. The European Public Assessment Report (EPAR) was retrieved for each different product and the relevant bioequivalence studies were reviewed to identify: (1) any studies that were not randomized, two-period, two-sequence, single-dose crossover design; (2) studies with differences in design from others submitted for the same API; and (3) any studies which differed in resources for the same API.

Seven studies out of 108 were considered to have benefitted from having a different design. Differences noted included having a different dose allocation scheme, having a different number of dosing periods, having a different number of treatment arms, and having one study evaluating different strengths. Benefits included a decrease in the number of subjects and centres required, decreases in study duration and a reduced number of studies required to demonstrate bioequivalence.

The authors therefore concluded that this study has shown that different clinical strategies are being implemented by sponsors/contract research organizations to support a marketing authorization. These strategies can result in a decrease of resources required to carry out the scientifically robust bioequivalence studies that are required to grant a marketing authorization in line with the CHMP's guideline on the investigation of bioequivalence. Bioequivalence studies designed in a specific manner to require fewer resources to carry out and fewer resources to register a medicinal product could impart an advantage to companies (such as to be first on the market) and can even translate to making medicines more accessible and less costly to patients.

Conflict of interest
The authors of the research paper [1] declared that there were no conflicts of interest.

Abstracted by Amy Tanti, Senior Pharmaceutical Regulatory Affairs, Malta Medicines Authority, Malta

Editor's comment
Readers interested to learn more about generics bioequivalence and interchangeability are invited to visit www.gabi-journal.net to view the following manuscript published in GaBI Journal:

Adjusted indirect comparisons between generics – bioequivalence and interchangeability

GaBI Journal is now indexed in Embase, Scopus, Thomson Reuters' ESCI, and more.

Readers interested in contributing a research or perspective paper to GaBI Journal – an independent, peer reviewed academic journal – please send us your submission here.

Related article
Quantitative evaluation of bioequivalence

Reference
1. Refalo N, Chetcuti D, Tanti A, Serracino-Inglott A, Borg JJ. Changing paradigms in bioequivalence trials submitted to the EMA for evaluation – a clinical and regulatory perspective. Saudi Pharmaceutical Journal. 29 July 2016. In Press. doi.org/10.1016/j.jsps.2016.07.005

Permission granted to reproduce for personal and non-commercial use only. All other reproduction, copy or reprinting of all or part of any 'Content' found on this website is strictly prohibited without the prior consent of the publisher. Contact the publisher to obtain permission before redistributing.

Copyright – Unless otherwise stated all contents of this website are © 2016 Pro Pharma Communications International. All Rights Reserved.