Evolution of scientific research on generic drugs Posted 31/03/2017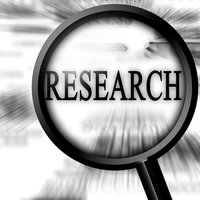 A review of peer-reviewed scientific articles carried out in January 2013 on generic drugs published on PubMed/MEDLINE from the date of the first published article on generics (1954) to 2012 was undertaken by Lucas-Dominguez et al. (2016) to establish the current status of research in this area. According to the authors, this is the first study to evaluate evolution of research on generic drugs.
The majority of search terms had the term 'generic' in the title, and the search yielded a total of 4,197 records; review articles were excluded. Of the records retrieved, generic drugs was identified from the key word field and verified through the US Food and Drug Administration Orange Book. These were analysed quantitatively by frequency of appearance and qualitatively according to their mode of action. Through the Anatomical Therapeutic Chemical classification system.

A total of 1,356 articles corresponded to 205 repeated generic drugs. The investigators found that research on generic drugs has increased since 1984, especially between 2000 and 2012. They attribute this increase to the development of generic drugs in the US following the introduction of The Drug Price Competition and Patent Term Restoration Act of 1984 (Hatch Waxman Act). Only about 3% of publications, however, constituted scientific evidence: 116 systematic reviews; 13 meta-analysis and nine practice guidelines.

Nearly 60% of articles focused on generics acting on the cardiovascular system, anti-infectives and on the nervous system. The most common therapeutic drug categories were statins, anti-retroviral therapies and antiepileptics, followed by immunosuppressants and antithrombotic agents, reflecting the leading causes of death and disability worldwide. These same therapeutic areas delivered the highest levels of savings between 2002 and 2011. Also highlighted as a frequently recurring theme in studies is the classic bioequivalent criteria for generic immunosuppressive and antithrombotic agents.

The investigators acknowledge that a limitation of their study is that relevant articles not including the term 'generic' or 'non-proprietary' in the title may have been omitted. The authors recommend conducting an updated analysis covering the past 5–10 years, especially of studies on bioequivalence.

Conflict of interest
The authors of the research paper [1] have indicated that they have no conflicts of interest regarding the content of the paper.

Editor's comment
Readers interested to learn more about antimicrobials are invited to visit www.gabi-journal.net to view the following manuscript published in GaBI Journal:

Assessment of the interchangeability between generics

GaBI Journal is indexed in Embase, Scopus, Thomson Reuters' ESCI, and more.

Readers interested in contributing a research or perspective paper to GaBI Journal – an independent, peer reviewed academic journal – please send us your submission here.

Reference
1. Lucas-Dominguez R, Vidal-Infer A, Alonso-Arroyo A, Navarro C, Valderrama-Zurián JC, Aleixandre-Benavent A. Patterns and trends in scientific research on generic drugs. Clin Ther. 2016;38(12): 2684-2689e1.

Permission granted to reproduce for personal and non-commercial use only. All other reproduction, copy or reprinting of all or part of any 'Content' found on this website is strictly prohibited without the prior consent of the publisher. Contact the publisher to obtain permission before redistributing.

Copyright – Unless otherwise stated all contents of this website are © 2017 Pro Pharma Communications International. All Rights Reserved.