Factors influencing the use of trade and generic names Posted 21/09/2018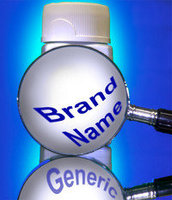 Using trade names for drugs in clinical practice has been shown to increase the use of brand-name drugs. Despite efforts by academic medical centres to teach generic drug names and discourage the use of trade names to reduce bias and contain costs, usage of trade names persists. In order to determine what factors might influence healthcare professionals to prescribe by brand-name or generic name, researchers from Stanford University School of Medicine carried out an analysis of medication pages [1].
Author Dr David Ouyang and colleagues analysed 1,048,576 text pages to house staff between 1 June 2013 and 24 April 2017, at an academic university hospital. From those pages, the authors identified 102,243 pages about medications, of which 34,489 (33.7%) pages were from nurses and 20,446 (20.0%) pages were from pharmacists. Forty-seven commonly-used cardiac medications were mentioned a total of 26,463 times. The most common classes of medications were anti-arrhythmics (14.6%), angiotensin-converting enzyme inhibitors (14.6%), and β‑blockers (12.5%).

The authors found significant variation in the use of trade and generic names. The use of trade names and generic names was then correlated with average wholesale price, Food and Drug Administration approval date, whether the medication was on patent, difference in the number of syllables between trade name and generic name, and the frequency of mention, as well as whether it was prescribed by a pharmacist or by a nurse. Physicians do not usually self-identify their role in the text page; thus, it was not possible to assess their behaviour.

The results showed that there is significant variation in the preference of trade names versus generic names across drug classes and healthcare providers. Nurses are more likely to use trade names than pharmacists.

The authors concluded that 'the patterns of name use suggest that further interventions to promote the use of generic names and limit bias in medicine are needed'.

Conflict of interest
The authors of the research paper [1] declared that there was no conflict of interest.

Editor's comment
Readers interested to learn more about enhancing prescribing efficiency in the Republic of Srpska are invited to visit www.gabi-journal.net to view the following manuscript published in GaBI Journal:

Barriers to generics policy reform: a US case study

A comparison of European and US generic drug markets

GaBI Journal is indexed in Embase, Scopus, Emerging Sources Citation Index and more.

Readers interested in contributing a research or perspective paper to GaBI Journal – an independent, peer reviewed academic journal – please send us your submission here.

Related article
Naming is an obstacle to the use of biosimilars in the US

Reference
1. Ouyang D, Tisdale R, Cheng P, et al. What's in a name? Factors that influence the usage of generic versus trade names for cardiac medications among healthcare providers. Circ Cardiovasc Qual Outcomes. 2018;11:e004704. doi:10.1161/CIRCOUTCOMES.118.004704

Permission granted to reproduce for personal and non-commercial use only. All other reproduction, copy or reprinting of all or part of any 'Content' found on this website is strictly prohibited without the prior consent of the publisher. Contact the publisher to obtain permission before redistributing.

Copyright – Unless otherwise stated all contents of this website are © 2018 Pro Pharma Communications International. All Rights Reserved.