Generics outreach programmes should target high income groups Posted 27/03/2020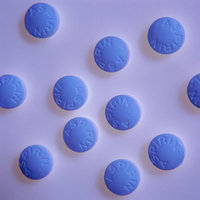 Patients with lower incomes are more likely to use generic drugs, finds a literature review from Auburn University, Alabama, USA [1].
Generic drugs, more affordable copies of brand-name small molecule drugs, are an essential tool in the effort to cut spending in health care. This is particularly of the essence in the US, which spent US$2.1 trillion on health care in 2013 alone. Per capita spending on prescription drugs in the US is more than 2-fold higher than the average of other developed nations.

A generic drug can in many cases be substituted for a brand-name product in order to reduce spending on prescription drugs, with no adverse impact on the patient's health.

Many patients, however, are resistant to this idea. In a 2016 survey of patients in the US, 20% of respondents thought that generic drugs have different side effects to branded drugs, and 13% believed them to be less effective than their brand-name counterparts. The precise reasons for this are unclear.

To shed light on this situation and understand what makes patients more or less likely to use generics, a study recently published in the Journal of Managed Care & Specialty Pharmacy (JMCP) [1] evaluated the role of patient characteristics in generics usage. They assessed the role of gender, age, race/ethnicity and income in generics use. It is, to the authors' knowledge, the first study to quantitively assess the evidence in this domain.

The researchers searched the literature for articles published between 2005 and 2016, identifying six appropriate studies. The data from the studies were pooled in a meta-analysis to assess the association between patient demographics and generic drug use.

Analysis showed no significant differences in generics usage based on gender, age or race. However, patients with lower income were significantly more likely to use generic drugs than those with a higher income.

Income was assessed using federal poverty level (FPL), which is based on household income. Those with an income of 200% FPL, the bracket that qualifies people for premium tax credits, were considered to be low income.

These findings suggest that those with a higher income use fewer generic drugs than those on a lower income, which could be due to less strict drug utilization controls among insurance plans (generic drug promotion among Medicaid, which is used by low income groups), or because of different perceptions of generic drugs. It is of course important that higher income patients simply have the means to pay for more expensive, branded products.

As a result of their findings, the researchers recommend that policymakers design educational outreach programmes specifically targeting higher income groups. Such programmes could help to improve understanding of perspectives of generic drugs among high income groups and overcome common misconceptions about generics.

It is important to recognize the limitations of this study, including the fact that only six studies were included, and others could have been missed. Furthermore, demographic factors not included in this study, such as local substitution laws, personal health and education, can also affect the decision to use a generic drug. The authors did not have access to this data for this analysis.

Conflict of interest
This study was funded by the US Food and Drug Administration (FDA) and senior author Richard Hansen has provided expert testimony for the pharmaceutical company Daiichi Sankyo. No other authors declared a conflict of interest.

Editor's comment
Readers interested to learn more about generic drugs are invited to visit www.gabi-journal.net to view the following manuscripts published in GaBI Journal:

Pharmacy chain drives choice among manufacturers of generic drugs in the US Medicare population

US generic prescription drug markets 2004‒2016

Barriers to generics policy reform: a US case study

Readers interested in contributing a research or perspective paper to GaBI Journal – an independent, peer reviewed academic journal – please send us your submission here.

Related articles
Pharmacopeial standards may increase generics competition

Strong generics nocebo effect found in US

WHO says more communication and education needed to increase access to biosimilars

Reference
1. Mishuk AU, Qian J, Howard JN, et al. The association between patient sociodemographic characteristics and generic drug use: a systematic review and meta-analysis. J Manag Care Spec Pharm. 2018;24(3):252-64.

Permission granted to reproduce for personal and non-commercial use only. All other reproduction, copy or reprinting of all or part of any 'Content' found on this website is strictly prohibited without the prior consent of the publisher. Contact the publisher to obtain permission before redistributing.

Copyright – Unless otherwise stated all contents of this website are © 2020 Pro Pharma Communications International. All Rights Reserved.