Perception of generic drugs as fake among Pakistani immigrants Posted 06/06/2011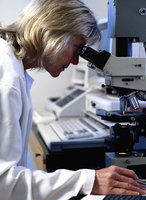 Pakistani immigrants in Norway may confuse generic drugs with counterfeit drugs, according to research carried out by Norwegian researchers [1].
Patients using antihypertensives, antidiabetics or cholesterol-lowering drugs were interviewed using a questionnaire.

A total of 73% of those interviewed were using generics. The results showed that 25% of those using generic drugs thought that they were counterfeit drugs. This may have been influenced by experiences in Pakistan, as all participants were aware of the situation in Pakistan with counterfeit drugs and 8% had experienced this in Pakistan.

Of those that had accepted generic substitution, 41% were concerned when they started using the generic, 27% claimed the effect of the generic was poorer and 20% reported more side effects.

Surprisingly in this economic climate, 46% of participants were willing to pay more in order to avoid generic substitution. Those willing to do this were the patients who reported a change in effect or had experience with fake medicines.

Related articles

Compliance with generic drug use among Pakistani immigrants

Pakistani immigrants may confuse generic and counterfeit drugs

Reference

1. Håkonsen H, Toverud EL. Special challenges for drug adherence following generic substitution in Pakistani immigrants living in Norway. Eur J Clin Pharmacol. 2011;67:193-201.