Perceptions of generic drugs in Latin America: a Guatemalan case study Posted 27/10/2017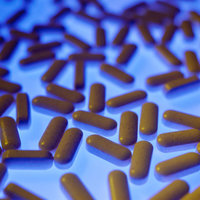 A recent assessment of generic drug use in Guatemala [1] revealed a widespread lack of trust in generics, due to a combination of poor quality, powerful advertising campaigns and limited state regulation.
Increasing access to lower-cost, generic versions of branded medicines is essential in low- and middle-income countries (LMICs), including much of Latin America, where the burden of chronic diseases such as cancer and diabetes is increasing.

The most populous country in Latin America is Guatemala. A recent study [1] investigated perceptions of generic drugs in Guatemala, where 70% of drugs are imported and generics uptake is low.

Most generics sold in Guatemala are branded, i.e. sold under a trade name. Branded versions are aggressively marketed to consumers, allowing a premium to be charged and reducing market share for non-branded, cheaper generics.

Intellectual property law in Guatemala offers significant protection for originator drugs and consequently delays market entry for generics, reducing uptake. There is also a deep mistrust of the government's ability to monitor drug supply, exacerbated by a number of recent high-profile scandals. As a result of these issues, doctors in Guatemala generally do not include generic drug names in prescriptions.

The authors of this study aimed to better understand perceptions of generic medicines among doctors and pharmacists, and how these perceptions influence prescribing behaviour. They interviewed 30 retail pharmacy staff and 12 doctors working in three towns in Guatemala that contain large numbers of patients with chronic diseases.

Interviews were used to understand perceptions of low-cost generic medicines and roles in choosing medicines among pharmacists and doctors, focused on training, perceptions of generic medicines, opinions about the roles of pharmacy staff and physicians in care, and prescribing practices.

Both pharmacy staff and physicians were doubtful about both the safety and effectiveness of generics, in many cases considering their low cost as proof of their lower quality.

Overall, the study found that physician and pharmacist perceptions of generics have a big influence on their clinical use, especially when it comes to chronic diseases. To improve generic drug use in Guatemala, the researchers make several recommendations including enforcing laws requiring generic names to be used in prescriptions, improving state regulation of drug supply, and promoting self-regulation in the generics industry.

Editor's comment
This article for GaBI Online is a summary of the full manuscript published in GaBI Journal.

Readers interested to learn more about perceptions of generics in Malaysia are invited to visit www.gabi-journal.net to view the following manuscript published in GaBI Journal:

Perceptions of physicians from private medical centres in Malaysia about generic medicine usage: a qualitative study

If you are interested in contributing a research or perspective paper in a similar area to GaBI Journal, please send us your submission here.

Related articles
Competition lacking in the Mexican drug market

Regulation of similar biotherapeutic products in Latin America

Reference
1. Bird E. 'To prescribe generics is to play with the life of the patient': misconceptions of generics in Guatemala. Generics and Biosimilars Initiative Journal (GaBI Journal). 2017;6(3):147-8. doi:10.5639/gabij.2017.0603.028

Permission granted to reproduce for personal and non-commercial use only. All other reproduction, copy or reprinting of all or part of any 'Content' found on this website is strictly prohibited without the prior consent of the publisher. Contact the publisher to obtain permission before redistributing.

Copyright – Unless otherwise stated all contents of this website are © 2017 Pro Pharma Communications International. All Rights Reserved.