Perceptions of the safety and side effects of generics Posted 06/05/2016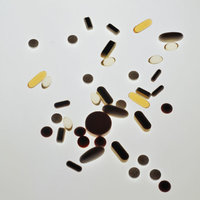 A quarter of doctors believe that generics are less safe and cause more side effects than brand-name drugs, according to a study carried out by researchers from New Zealand and the US [1].
A systematic search of databases (MEDLINE, Embase, PsycINFO, Scopus) was carried out in order to identify observational studies published in English between 1980 and 6 September 2015. After screening 2,737 articles, 52 articles were included in the final analysis. The publication dates for these studies ranged from 1987 through 2015 and included data from 27 countries.

Safety

More doctors (28.54%) and pharmacists (25.44%) thought that generics were less safe to use than brand-name drugs compared to the general public (17.97%). There was no significant difference between the percentage of doctors and pharmacists that held these beliefs (p = 0.22).

Side effects

Physicians were the most likely to hold negative beliefs that side effects are more frequently caused by generics compared to brand-name drugs, with one in four (24.43%) doctors holding this belief. This was a significantly greater proportion than both patients (18.76%, p = 0.0001) and pharmacists (20.06%%, p < 0.0001). There was no significant difference between the percentage of patients and pharmacists that held these beliefs (p = 0.3934.).

The authors believe that these findings have important implications for clinical practice, as pharmacists and doctors are in a position where they can easily transmit their expectations about the effectiveness and side effects of generics to the patients under their care.

Conflict of interest
The authors of the research paper [1] declared that there were no conflicts of interest.

Editor's comment

Readers interested to learn more about patients' and physicians' perceptions of generics are invited to visit www.gabi-journal.net to view the following manuscripts published in GaBI Journal:

Perceptions of physicians from private medical centres in Malaysia about generic medicine usage: a qualitative study

Views of physicians and patients with chronic conditions on generic medicines in Greece after the introduction of measures to promote their consumption: findings from a qualitative study

Readers interested in contributing a research or perspective paper to GaBI Journal– an independent, peer reviewed academic journal – please send us your submission here.

Related articles
Perceptions of the substitution of generics

Perceptions of the effectiveness and quality of generics

Generics perceptions in patients, pharmacists and doctors

Reference
1. Colgan S, Faasse K, Martin LR, Stephens MH, Grey A, Petrie KJ. Perceptions of generic medication in the general population, doctors and pharmacists: a systematic review. BMJ Open. 2015;5:e008915. doi:10.1136/bmjopen-2015-008915.

Permission granted to reproduce for personal and non-commercial use only. All other reproduction, copy or reprinting of all or part of any 'Content' found on this website is strictly prohibited without the prior consent of the publisher. Contact the publisher to obtain permission before redistributing.

Copyright – Unless otherwise stated all contents of this website are © 2016 Pro Pharma Communications International. All Rights Reserved.