Pharmaceutical pricing and reimbursement policies Posted 11/12/2015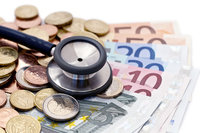 A recurrent challenge in health policy is to ensure equitable access to safe and effective medicines. In recent years, access to medicines, in particular to high-cost medicines, has become a major challenge for payers in all countries including high-income economies. Factors that challenge the financial sustainability of publicly funded health and pharmaceutical systems include demographic and epidemiological developments, a tightening of public health budgets due to overall economic pressures, e.g. the global financial crisis, and the need of public payers to consider covering new medicines, some of which come with premium prices [1].
These challenges have led to discussions about the appropriateness of existing policy tools. External price referencing (international price comparisons) is known for its possible contribution to availability problems, for instance. Managed-entry agreements have increasingly been implemented as an approach to facilitate early access to new medicines, in particular those medicines whose effectiveness has not yet been fully proven or which are not cost-effective at the proposed list prices. However, they can contribute to lack of price transparency since negotiated discounts and arrangements will not be disclosed.

There is a general agreement that health technology assessment is an essential tool to guide coverage decisions. However, the wide discrepancies in terms of affordability, within and across countries, and the high entry prices of new medicines (in particular the very high prices of orphan medicines) have shown the need for developing alternative pricing and funding strategies. Furthermore, to truly manage the introduction of new medicines, policies outside pricing and reimbursement need to be considered. These include pre-launch policies, e.g. horizon scanning and planning, as well as post-launch policies, such as prescription monitoring and strategies to improve medicine management at the interface of the outpatient and inpatient sectors.

In addition, more collaborative approaches have been proposed. They concern improved collaboration between regulatory authorities and government bodies responsible for pricing and reimbursement, as well as dialogue between different stakeholders, including better involvement of patients and consumers.

Finally, an important opportunity lies with the increased use of generics and biosimilars that may contribute to savings for public payers and to improved access for patients.

This snap-shot of challenges and opportunities is a summary of an editorial (http://www.joppp.org/content/8/S1/E1) in the Supplement 1/2015 of the Journal of Pharmaceutical Policy and Practice (JOPPP) published in October 2015. The Supplement (http://www.joppp.org/supplements/full/2052-3211-8-S1.pdf) was produced for the 3rd International PPRI Conference 2015 entitled 'Pharmaceutical Pricing and Reimbursement Policies Beyond the Financial Crisis' held in Vienna, Austria on 12‒13 October 2015 (http://whocc.goeg.at/Conference2015/).

Conflict of interest
The author of the research paper [1] did not provide any conflict of interest statement.

Abstracted by Dr Sabine Vogler, WHO Collaborating Centre for Pharmaceutical Pricing and Reimbursement Policies, Health Economics Department, Gesundheit Österreich GmbH (Austrian Public Health Institute), Vienna, Austria. Dr Sabine Vogler is a member of the International Editorial Advisory Board of GaBI Journal.

Related article
Policies to lower prices of generics in Austria and Finland

Effect of reference pricing on generics entry

Reference
1. Vogler S, Zimmermann N, Ferrario A, Wirtz VJ, Babar Z. Challenges and opportunities for pharmaceutical pricing and reimbursement policies. J Pharm Policy Pract. 2015;8(Suppl 1 Abstracts from the 3rd International PPRI Conference):E4. doi:10.1186/2052-3211-8-S1-E4. eCollection 2015.

Permission granted to reproduce for personal and non-commercial use only. All other reproduction, copy or reprinting of all or part of any 'Content' found on this website is strictly prohibited without the prior consent of the publisher. Contact the publisher to obtain permission before redistributing.

Copyright – Unless otherwise stated all contents of this website are © 2015 Pro Pharma Communications International. All Rights Reserved.