Physicians' perceptions of HIV generics in France Posted 29/05/2015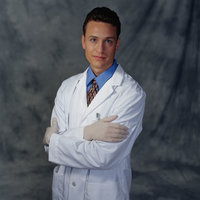 A study of French physicians in HIV clinics found that, while the majority of these physicians were willing to prescribe antiretroviral generics, a quarter of physicians were openly opposed to antiretroviral generics [1].
Jacomet and co-authors carried out a multicentric cross-sectional survey in September 2013. Physicians completed a questionnaire on their acceptance of switching brand-name antiretroviral drugs to generics.

The results showed that for the 116 physicians included in the study, all of whom were following a median of 100 HIV-patients/year, 75% would prescribe antiretroviral generics. However, this dropped to 26% if the combination of drugs had to be 'broken'. The strongest arguments in favour of antiretroviral generics were protection of the healthcare system (67%) and access to treatments for everyone (59%).

The main reasons for physicians not to prescribe antiretroviral generics were due to fears related to modification of the formulation (54%), being aware that the patient would not accept (51%), tolerance (39%) and efficacy (39%).

Factors significantly associated with willingness to prescribe antiretroviral generics were the absence of concern regarding the chemical entity (OR = 0.33), being aware that the patient would accept generics for other pathologies (OR = 2.04) and would accept antiretroviral generics (OR = 1.94).

The study found that substitution of antiretroviral generics in place of brand-name medications may well be promoted by HIV specialist physicians who have no fears about their chemical entity, but it appears that the patients' wishes remain a decisive factor on their acceptability.

The authors therefore concluded that 'efficient information about antiretroviral generics not only for physicians but also for patients and patients' associations is an essential step towards improving the acceptability of generic antiretrovirals, which are prescribed and effective in the majority of HIV patients in the world.'

Conflict of interest
The authors of the research paper [1] declared that the paper presents independent research by CHU Clermont-Ferrand, the promoter of the survey to compile the paper. Mylan provided funding for data capture.

Editor's comment
Readers interested to learn more about the perceptions of patients and physicians towards generics are invited to visit www.gabi-journal.net to view the following manuscripts published in GaBI Journal:

A review of patient perspectives on generics substitution: what are the challenges for optimal drug use

Perceptions of physicians from private medical centres in Malaysia about generic medicine usage: a qualitative study

Readers interested in contributing a research or perspective paper to GaBI Journal – an independent, peer reviewed academic journal platform – please send us your submission here.

Related articles
Patients' and physicians' perceptions of HIV generics

Patients' perceptions of HIV generics in France

Reference
1. Jacomet C, Allavena C, Peyrol P, et al. Perception of Antiretroviral Generic Medicines: One-Day Survey of HIV-Infected Patients and Their Physicians in France. PLoS ONE. 2015;10(2): e0117214. doi:10.1371/journal. pone.0117214

Permission granted to reproduce for personal and non-commercial use only. All other reproduction, copy or reprinting of all or part of any 'Content' found on this website is strictly prohibited without the prior consent of the publisher. Contact the publisher to obtain permission before redistributing.

Copyright – Unless otherwise stated all contents of this website are © 2015 Pro Pharma Communications International. All Rights Reserved.