Potency of generics of piperacillin/tazobactam Posted 24/03/2017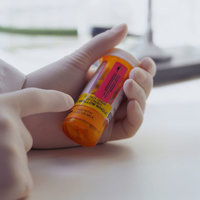 In an era of increasing bacterial resistance, the potency of antibiotics is critical. Researchers from the Tata Medical Centre, Kolkata, India tested the relative potency of different generic brands of the piperacillin/tazobactam antibiotic [1].
Piperacillin/tazobactam is a combination antibiotic containing the extended-spectrum penicillin antibiotic piperacillin and the β-lactamase inhibitor tazobactam. It is used for the treatment of pneumonia, peritonitis, skin infections, urinary tract infections and intra-abdominal infections, as well as bacteraemia (bacteria in the blood) and neutropenia (low levels of neutrophils, a type of white blood cell).

In previous studies low relative potency of different generic brands of piperacillin/ tazobactam has been found. However, there is a lack of information regarding the most common Indian generic brands in comparison to the originator product, Pfizer's Tazocin/Zosyn. In fact, the authors have also previously reported a high rate of resistance to piperacillin/tazobactam (48% of enterobacteriaceae and 35% of non-fermentative gram negative bacilli) and a need for patients to be escalated to meropenem.

The authors therefore carried out a study to evaluate the relative antimicrobial potency of five Indian generic formulations of piperacillin/tazobactam in comparison with Zosyn.

The results of the potency determinations, which were based on agar diffusion techniques, showed that the potency of the generic brands was ‑11% to ‑36% compared to Zosyn. These results are consistent with previous studies that have shown that the actual potency of the various generic brands of piperacillin/tazobactam may be significantly lower than that of the originator product.

Lower potency, according to the authors, 'may lead to under dosing and a resultant decrease in therapeutic effect'. They point to the fact that the ceiling price for generics 'is significantly lower than the current market rate of the original research molecule Zosyn'. This they speculate 'may have an impact on standards of production and quality control of various brands'.

The authors conclude that 'these findings if confirmed by advanced methods like mass spectrometry or high performance liquid chromatography in various batches would have significant implications for patient management, pharmaceutical industry, regulatory agencies and public health'.

The issue of differences between the originator and generic antibiotics has been raised before as a possible contributor to bacterial resistance [2].

Conflict of interest
The authors of the research paper [1] declared that there were no conflicts of interest.

Editor's comment
Readers interested to learn more about antimicrobials are invited to visit www.gabi-journal.net to view the following manuscript published in GaBI Journal:

Pharmacokinetics of antimicrobials in obese children

GaBI Journal is indexed in Embase, Scopus, Thomson Reuters' ESCI, and more.

Readers interested in contributing a research or perspective paper to GaBI Journal – an independent, peer reviewed academic journal – please send us your submission here.

Related articles
FDA approval for generic antibiotic and arrythmia drugs

Generic combination antibiotic launched in US

References
1. Das P, Mahto R, Goel G, Chandy M, Bhattacharya S. Relative potency of different generic brands of Piperacillin-Tazobactam: implications for public health. J Infect Public Health. 2017 Feb 10. pii: S1876-0341(17)30038-2. doi:10.1016/j.jiph.2016.10.005. [Epub ahead of print]
2. GaBI Online - Generics and Biosimilars Initiative. Generic antibiotics could be contributing to bacterial resistance [www.gabionline.net]. Mol, Belgium: Pro Pharma Communications International; [cited 2017 Mar 24]. Available from: www.gabionline.net/Generics/Research/Generic-antibiotics-could-be-contributing-to-bacterial-resistance

Permission granted to reproduce for personal and non-commercial use only. All other reproduction, copy or reprinting of all or part of any 'Content' found on this website is strictly prohibited without the prior consent of the publisher. Contact the publisher to obtain permission before redistributing.

Copyright – Unless otherwise stated all contents of this website are © 2017 Pro Pharma Communications International. All Rights Reserved.