Significant price reductions possible for new cancer drugs Posted 21/04/2017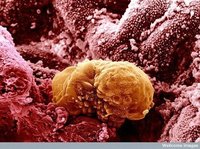 Generic production could drastically reduce the prices of novel cancer drugs and make treatments accessible to thousands more people each year, according to a study by Hill et al. [1].
The authors estimated target prices for four cancer drugs using data on export and pricing, and a production cost calculation tool. They estimate that generic drug manufacturing of dasatinib (Sprycel) and gefitinib (Iressa) could reduce UK prices by over 99%, while importing generic versions of bortezomib (Velcade) and everolimus (Afinitor) could reduce their costs by over 70%.

Several of these drugs are currently deemed 'cost-ineffective' by the UK National Institute for Health and Care Excellence (NICE). However, if the target prices estimated in the Hill et al. study were available, they could all meet NICE's criteria for affordability. The calculated price reductions would make them viable treatment options for over 750,000 people every year.

The authors suggest that generics competition for bortezomib and gefitinib is likely to emerge within the next few years, but longer periods of patent protection for everolimus and dasatinib may delay the rise of generic competition.

Hill et al. could not find any generic versions of dasatinib and generic gefitinib was only available in India, and at a price of GBP 90 per month. This was by far the cheapest available generic drug, but GBP 80 above the target price and roughly equivalent to an average salary in India.

According to this study, patents are the major obstacle to achieving target prices. The authors discuss several strategies to decrease the time to entry for generic drugs, including quicker drug approval processes and special pricing policies. In addition, 'compulsory licence' legislation enables a country to license a patented drug without the consent of the patent holder. Although compulsory licences are a valuable way of encouraging generics competition, they are rare and can generally only be granted after 'meaningful efforts' to negotiate a price.

In the UK, which was the focus of this study, the government can use or license a patent in the name of the public good. This is currently under consideration for trastuzumab emtansine (Kadcyla), which is used to treat breast cancer. Finally, voluntary licences can enable generics production under the terms of license, while challenging patent validity can lead to the withdrawal of patents to enable generics production.

Discussing biological drugs (large, complex drugs based on biological molecules), the authors say it may be even more difficult to achieve price reductions due to additional manufacturing and regulatory challenges.

Overall, while there are several means to promote generics production, the study concludes that knowledge of realistic production costs will also help to reduce global drug prices.

A more detailed discussion of the results is presented in the preceding two articles.

Conflict of interest
The work of the research paper [1] was supported by an unrestricted research grant from MetaVirology. MetaVirology had no editorial control over the final report. The authors of the research paper [1] declared no competing interests.

Editor's comment
Readers interested to learn more about generic oncology drugs are invited to visit www.gabi-journal.net to view the following manuscripts published in GaBI Journal:

Generics and off-patent biologicals for cancer treatment in developing countries

Oncologists urged to embrace biosimilars to help control spiraling costs of cancer care

Impact of breast cancer generics in Europe

Readers interested in contributing a research or perspective paper to GaBI Journal – an independent, peer reviewed academic journal – please send us your submission here.

Related articles
Generics could cut costs of cancer drugs by over 99%

Rising costs of cancer treatments not matched by clinical efficacy

Reference
1. Hill A, Redd C, Gotham D, Erbacher I, Meldrum J, Harada R. Estimated generic prices of cancer medicines deemed cost-ineffective in England: a cost estimation analysis. BMJ Open. 2017;7(1):e011965.

Permission granted to reproduce for personal and non-commercial use only. All other reproduction, copy or reprinting of all or part of any 'Content' found on this website is strictly prohibited without the prior consent of the publisher. Contact the publisher to obtain permission before redistributing.

Copyright – Unless otherwise stated all contents of this website are © 2017 Pro Pharma Communications International. All Rights Reserved.