Value of generics overlooked in one country that needs them most: Greece Posted 29/08/2014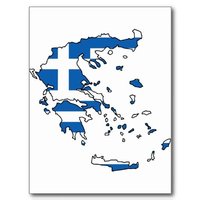 A study of physicians' prescribing patterns and perceptions towards generics in Greece has revealed a clear need for an appropriate regulatory framework and organized generic drug industry in the country.
Just over 200 physicians (215) in four administrative regions (prefectures) in Crete were asked a series of questions related to their attitude to generic medicines and to International Nonproprietary Name (INN) prescribing, alongside their medical specialty and number of working years [1].

Public pharmaceutical expenditure in Greece has been rising fast over the past 10 years, from about Euros 1.28 billion in 2000 to Euros 5.09 billion in 2009. However, since May 2010, the economic crisis has triggered a national economic adjustment programme, making a decrease in public pharmaceutical expenditure a priority. To achieve the country's financial goals, generics substitution will be key.

In Greece, generics currently account for only about 18% of the pharmaceutical market. Compare this with Denmark, Germany, USA and Great Britain, where generic medicine accounts for up to 50–60% of the market. To satisfy its economic adjustment programme, 50% of the volume of medicines used by public hospitals and 60% of the overall volume of medicines sold by pharmacies in Greece will eventually have to be composed of generics.

Frouzi Elpiniki of the University of Crete and co-authors found that generic prescribing had increased over the past 10 years, with 68.8% of physicians reporting that they had prescribed generics. However, 56.1% of those had prescribed generics at a frequency of < 20%.

Only 32.1% of physicians who responded to the survey approved of INN prescribing, whereas, most (67.9%) objected to it. They believed that physicians should be solely responsible for selecting patient medication by brand name. They also believed that generics may not have the same effects as originator drugs on individual patients.

Physicians working in public hospitals were more likely than private sector physicians to use INN prescribing. Likewise, physicians with greater experience had a higher probability of INN prescribing. Perhaps not surprisingly, physicians who prescribed generics were more than twice as likely to support INN prescribing.

The physicians that did not prescribe generics attributed their decision primarily to their preference for originators. They also questioned the safety of generics and said that their patients preferred originators. In many cases, physicians did not believe that generics cost significantly less than originators.

Many patients who preferred not to use generics did not actually know what generics were. Not knowing what generics are clearly makes patients fear they are at risk. These patients tended to be elderly people living in rural communities.

The study authors note that the Greek regulatory framework has not supported the development of the generics market, and physicians have not been encouraged to prescribe generics [2]. Physicians' prescribing patterns have not been as well recorded in the Greek healthcare system as elsewhere in the European Union [3].

The authors cite 'aggressive promotion' of originator drugs by the pharmaceutical industry. Drug companies influence physicians in a number of ways including high-end education programmes or even, sometimes, cash payments for prescriptions.

A strategy to boost the knowledge of generics among physicians, patients and industry is needed if Greece is to increase its prescription of generic medicines. The authors recommend that this should be combined with an appropriate legislative framework.

Conflict of Interest
There is no conflict of interest statement included in the paper.

Editor's comment
If you are interested in contributing a research paper in a similar area to GaBI Journal, please send us your submission here.

Related Article
Prescription for economic health. Greece acts to reduce expenditure on drugs and counter the culture of corruption

References
1. Frouzi E, Chatzea VE, Sifaki PD, Saridi M, Rekleiti M, Kyriakos S. Knowledge and attitudes of Greek Physicians towards generic prescribing after the economic crisis. IJPSR. 2013;4(10):126-33.
2. Alatsaki X, Souliotis K, Kuriopoulos G. The role of generic drugs among the countries of OECD and in Greece. Primary Health Care. 2003;15:194-203.
3. Mott DA, Cline RR. Exploring generic drug use behavior: the role of prescribers and pharmacists in the opportunity for generic drug use and generic substitution. Med Care. 2002;40(8):662-74.

Permission granted to reproduce for personal and non-commercial use only. All other reproduction, copy or reprinting of all or part of any 'Content' found on this website is strictly prohibited without the prior consent of the publisher. Contact the publisher to obtain permission before redistributing.

Copyright – Unless otherwise stated all contents of this website are © 2014 Pro PharmaCommunications International. All Rights Reserved.