Canadian guidelines for biosimilars Posted 29/10/2010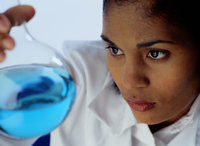 Last update: 20 October 2017

The regulatory body for approval of biologicals in Canada is the Biologics and Genetic Therapies Directorate (BGTD) of the Health Products and Food Branch (HPFB) of Health Canada.
The BGTD regulates biologicals (products derived from living sources) and radiopharmaceuticals for human use in Canada, whether manufactured in Canada or elsewhere. Some of the products regulated by the BGTD include blood and blood products, haemostatic agents, bacterial and viral vaccines, hormones, enzymes, cytokines, monoclonal antibodies, allergenic extracts, gene and cell therapies, tissues and organs.

Health Canada, which is Canada's federal department responsible for health, develops and enforces regulations under Canadian governmental legislation.

Health Canada applies the Food and Drug Regulations under the authority of the Food and Drugs Act to ensure that the pharmaceutical drugs offered for sale in Canada are safe, effective and of high quality.

Health Canada finalized guidelines for subsequent entry biologics (SEBs), which are now called biosimilar biologic drugs, in March 2010.

The objective of the guidance is to enable sponsors to satisfy the information and regulatory requirements under the Food and Drugs Act and Regulations for the authorization of biosimilars in Canada.

1. Overarching Guidelines
These guidelines cover all biosimilars:

Information and Submission Requirements for Biosimilar Biologic Drugs
Date: 5 March 2010
Revised: 14 November 2016
https://www.canada.ca/content/dam/hc-sc/migration/hc-sc/dhp-mps/alt_formats/pdf/brgtherap/applic-demande/guides/seb-pbu/seb-pbu-2016-eng.pdf

2. Accompanying Guidance
These guidance documents are also relevant for biosimilars:

Guidance Document: Data Protection under C.08.004.1 of the Food and Drug Regulations
Effective Date: 16 May 2017
www.hc-sc.gc.ca/dhp-mps/prodpharma/applic-demande/guide-ld/data_donnees_protection-eng.php

Guidance Document: Patented Medicines (Notice of Compliance) Regulations
Effective Date: 27 October 2017
www.hc-sc.gc.ca/dhp-mps/prodpharma/applic-demande/guide-ld/patmedbrev/pmreg3_mbreg3-eng.php

Submission requirements for biosimilars are determined by Health Canada on a case by case basis, and may include, but not be limited to:
A complete chemistry and manufacturing data package for the biosimilar.
A rationale for the choice of the innovator biologic as the comparator and extensive published information on its safety and efficacy.
Sufficient characterization information to demonstrate both chemical and biological comparability of the biosimilar to the innovator product chosen as the comparator.
Sufficient comparative animal toxicity and toxicological data, where appropriate.
Pharmacodynamic data to demonstrate comparable bioactivity based on parameters or surrogate markers that are clinically relevant and validated.
Pharmacokinetic data to demonstrate comparable bioavailability of the biosimilar to the innovator product based on suitable validated pharmacokinetic parameters.
Data characterizing the immunogenic profile of the biosimilar in humans and its potential impact on safety and efficacy.
A clinical package which demonstrates the safety and efficacy of the biosimilar including comparative studies between the biosimilar and innovator products, and data for the innovator product in the public domain. The study design and clinical comparability margins are important and should be given careful consideration and justification.
Editor's comment
Biosimilars approved in Canada have been authorized following a strict regulatory process in the same way as is required for approval of biosimilars in the European Union. The EMA (European Medicines Agency) regulatory requirements ensure the same high standards of quality, safety and efficacy for biosimilars as for originator biologicals and also include a rigorous comparability exercise with the reference product.

Related article
Canadian guidelines for generics

Permission granted to reproduce for personal and non-commercial use only. All other reproduction, copy or reprinting of all or part of any 'Content' found on this website is strictly prohibited without the prior consent of the publisher. Contact the publisher to obtain permission before redistributing.

Copyright – Unless otherwise stated all contents of this website are © 2010 Pro Pharma Communications International. All Rights Reserved.