Home / Guidelines / EMA issues draft concept paper on comparing quality in biologicals and biosimilars
EMA issues draft concept paper on comparing quality in biologicals and biosimilars Posted 05/07/2013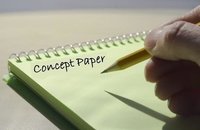 On 28 June 2013, the European Medicines Agency (EMA) released a draft concept paper to discuss the issue of how to compare the quality attributes for biological products and biosimilars. The draft concept paper has been released for a three-month consultation period.
The draft concept paper is hoping to address the adequacy of planned inferential statistical approaches to compare quality attributes:
of a (candidate) biosimilar product to that of a reference medicinal product
of a particular biological drug compound in versions pre- and post-manufacturing changes.
In the recent past, several different methodological approaches have been proposed to define comparability ('acceptance') ranges as well as 'similarity' criteria, mostly based on information on batch-to-batch variability.

EMA is proposing that a reflection paper be prepared, which should outline the limitations of comparison techniques proposed in the past and provide an overview of potentially useful statistical principles, which might be used in the evaluation of 'similarity/equivalence' of quality attributes for biologicals and biosimilars.

Problems already identified by EMA with respect to comparison of quality attributes include:
the low number of batches available per compound
the lack of a standard list of critical quality attributes.
EMA believes that the reflection paper will be most applicable for biosimilars development and for manufacturing changes for originator biologicals. However, the agency adds that the reflection paper might also be applicable for other situations of comparative evaluation, e.g. the analysis of in-vitro assays or the comparative analysis of quality attributes for small molecule chemicals.

Via the concept paper, which is available on the EMA website, EMA is seeking stakeholders' views on the need for the proposed reflection paper.

Draft concept paper on the need for a reflection paper on statistical methodology for the comparative assessment of quality attributes in drug development
Date: 15 March 2013
End of consultation: 31 September 2013
http://www.ema.europa.eu/docs/en_GB/document_library/Scientific_guideline/2013/06/WC500144945.pdf

Feedback on the draft concept paper can be submitted to biostatistics@ema.europa.eu until the end of September 2013. EMA expects the reflection paper to be available 12 months after adoption of the concept paper.

Related article

Permission granted to reproduce for personal and non-commercial use only. All other reproduction, copy or reprinting of all or part of any 'Content' found on this website is strictly prohibited without the prior consent of the publisher. Contact the publisher to obtain permission before redistributing.

Copyright – Unless otherwise stated all contents of this website are © 2013 Pro Pharma Communications International. All Rights Reserved.