EMA opens consultation on revision of biosimilar G-CSF guideline Posted 31/07/2015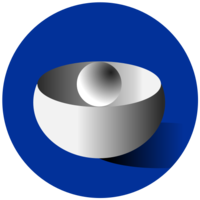 On 27 July 2015, the European Medicines Agency (EMA) released a draft concept paper to discuss its planned revision of its specific guideline for biosimilars containing recombinant granulocyte colony-stimulating factor (G-CSF). The draft concept paper has been released for a three-month consultation period.
The biosimilar G-CSF guideline was one of the first specific biosimilarity guidelines and came into effect on 22 February 2006. Since then, several biosimilar filgrastims have been licensed in the European Union. EMA is therefore proposing to update the guideline based on the experience gained with marketing authorization applications and scientific advices on biosimilar filgrastims.

Recombinant G-CSF (rhG-CSF) produced in Escherichia coli (filgrastim, not glycosylated) and CHO cells (lenograstim, glycosylated) are in clinical use. So far, only biosimilar filgrastim products have been applied for and licensed.

Problems already identified by EMA with respect to the current G-CSF guideline include:
The current guideline includes recommendations for the development of biosimilar filgrastim and lenograstim. Pegylated rhG-CSF is not specifically addressed.
The current guideline requests at least one repeat dose toxicity study in a relevant species. However, a risk-based approach for in vivo animal studies has been implemented in the revised general Guideline on similar biological medicinal products containing biotechnology-derived proteins as active substance: non-clinical and clinical issues (EMEA/CHMP/BMWP/42832/2005 Rev. 1) and other recently developed or revised biosimilarity guidelines.
The current guideline puts much emphasis on confirmatory clinical trials to compare efficacy and safety of the biosimilar and reference rhG-CSF. However, the revised 'overarching' Guideline on similar biological medicinal products (CHMP/437/04 Rev. 1) states the possibility that, in specific circumstances, a confirmatory clinical trial may not be necessary.
Via the concept paper, which is available on the EMA website, EMA is seeking stakeholders' views on the revision of the biosimilar G-CSF guideline.

Concept paper on the revision of the guideline on non-clinical and clinical development of similar biological medicinal products containing recombinant granulocyte-colony stimulating factor
Date: 23 July 2015
End of consultation: 31 October 2015
http://www.ema.europa.eu/docs/en_GB/document_library/Scientific_guideline/2015/07/WC500190635.pdf

Feedback on the draft concept paper can be submitted to bmwp.secretariat@ema.europa.eu until the end of October 2015. EMA has not stated when it expects the new biosimilar G-CSF guideline will be available.

Related article
EU guidelines for biosimilars

Permission granted to reproduce for personal and non-commercial use only. All other reproduction, copy or reprinting of all or part of any 'Content' found on this website is strictly prohibited without the prior consent of the publisher. Contact the publisher to obtain permission before redistributing.

Copyright – Unless otherwise stated all contents of this website are © 2015 Pro Pharma Communications International. All Rights Reserved.