FDA pledges to improve quality of compounded drugs Posted 10/05/2019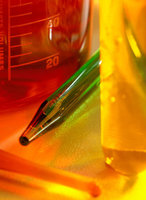 The US Food and Drug Administration (FDA) released a statement on 3 April 2019 detailing its priorities for improving the quality of compounded drugs in 2019.
For patients whose medical needs cannot be met by an FDA-approved product, compounded drugs can be essential. However, compounded drugs are not approved by FDA and therefore have not been evaluated for efficacy or safety. In its recent statement, FDA details how it will continue to work with industry, Congress, states and patients to ensure continued access to compounded products while reducing the risks associated with inappropriately compounded products.

Maintaining quality manufacturing and compliance
In 2019, FDA plans to build the foundations for the 'Center of Excellence on Compounding for Outsourcing Facilities', which will include training on current good manufacturing practice (cGMP) requirements for outsourcing facilities.

FDA will finalize its guidance to promote activities that help ensure drugs are not prepared, packaged or stored in insanitary conditions. FDA will also continue to perform risk-based inspection of compounding facilities and assist compounders in identifying insanitary conditions so that they can implement corrective action.

Regulating compounding from bulk drug substances
Compounded drugs can sometimes be manufactured starting from an FDA-approved drug. Other times, they can be produced using active pharmaceutical ingredients, also known as bulk drug substances. Bulk drug substances may in some cases not be suitable for compounding, for example, if there are safety concerns related to these products, or if there is a similar FDA-approved product that can meet a patient's medical need.

FDA is continuing to update its lists of bulk drug substances that compounders can use to compound from. These are known as the 503A bulks list and 503B bulks list, in reference to sections 503A and 503B of the Federal Food, Drug, and Cosmetic Act (FD&C Act). The agency also pledges to continue to support research efforts on bulk drug substances, which will help advance the development of the bulk lists.

Finalizing the memorandum of understanding with the states
FDA recognizes that the states play a critical role in securing public health goals related to compounding and plans to finalize its memorandum of understanding (MOU) with the states. The collaboration between FDA and the states under the MOU will help maximize the impact of FDA's public health goals related to compounding.

Compounding by hospital and health systems
To address the unique needs and challenges associated with hospital and health system pharmacies, FDA plans to issue a revised draft guidance to clarify how it will apply section 503A of the FD&C Act to drugs compounded at these facilities.

Additional compounding priorities
FDA plans to continue to work alongside stakeholders on a number of other initiatives that promote improving the quality of compounded drugs. For example, FDA holds a public meeting in May 2019 to discuss CGMP for outsourcing facilities.

Related article
FDA evaluation of impurities in generics

Permission granted to reproduce for personal and non-commercial use only. All other reproduction, copy or reprinting of all or part of any 'Content' found on this website is strictly prohibited without the prior consent of the publisher. Contact the publisher to obtain permission before redistributing.

Copyright – Unless otherwise stated all contents of this website are © 2019 Pro Pharma Communications International. All Rights Reserved.