FDA recommends minimal design changes for generic drug delivery products Posted 24/02/2017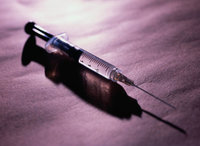 The US Food and Drug Administration's (FDA) latest guidance for industry provides recommendations for manufacturers seeking approval for generic versions of 'drug-device combination products', such as auto injectors.
When submitting an abbreviated new drug application (ANDA) to FDA, applicants must show that the generic version is equivalent to the original approved drug, the reference listed drug (RLD). FDA has now released advice for applicants wishing to create generic 'drug-device combination' products, which contain both a drug constituent and a delivery device, such as auto-injectors used to provide insulin.

This guidance is also relevant to Mylan's EpiPen, which releases epinephrine and is used to treat severe allergies. The price of this drug has been heavily criticized but so far generic versions have been unable to topple Mylan's dominance of the market, for reasons including design. FDA rejected Teva's two-cap alternative for example, citing confusing differences in design and use.

The draft guidance aims to help ANDA applicants to minimize the differences between the usability of a generic drug-device combination and that of the original RLD. The guidance is focused on the 'user interface', which includes all components which the patient interacts with, such as the packaging, the part used for drug delivery and any potential displays.

Overall, FDA expects patients to be able to use a generic drug device safely without the need for re-training. The Agency says users of such combination products may find it more difficult than their healthcare providers to deal with changes in user interfaces, which could lead to errors in use.

To mitigate risks, applicants have been encouraged to minimize potential differences. The Agency describes three types of 'threshold analysis' which can be used to identify, assess and minimize differences in design:

1) Labelling comparison
The Agency recommends a comprehensive comparison of the prescribing information, instructions for use and descriptions of the device's constituent parts between the generic and RLD.

2) Comparative task analysis
FDA also encourages comparative task analysis between the reference and generic drug delivery product. This involves assessing the use process for each product and analysing in detail the activities users must perform to use the device.

3) Physical comparison of the delivery device constituent parts
Applicants should acquire the RLD to compare its physical features to that of the generic drug.

If these tests suggest that design differences are beyond 'minor', i.e. if they affect how users perform a task necessary to administer the drug product, applicants should consider changing the design of the user interface to bring it closer to the RLD.

However, the Agency says it may accept changes to RLD design if they are properly analysed and scientifically justified. In some cases, it may require the submission of additional data, such as from comparative use human factors studies, to confirm the acceptability of differences.

Related articles
FDA issues final guidance on naming biologicals

Permission granted to reproduce for personal and non-commercial use only. All other reproduction, copy or reprinting of all or part of any 'Content' found on this website is strictly prohibited without the prior consent of the publisher. Contact the publisher to obtain permission before redistributing.

Copyright – Unless otherwise stated all contents of this website are © 2017 Pro Pharma Communications International. All Rights Reserved.