FDA to speed up review of priority generics Posted 18/08/2017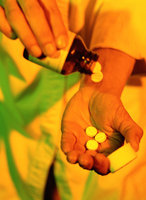 As part of the Generic Drug User Fee Amendments Reauthorization (GDUFA II) recently agreed with industry [1], the US Food and Drug Administration (FDA or Agency) has released guidance outlining how sponsors can qualify for shorter review times for priority generics.
The draft guideline was published in a Federal Register announcement on 20 June 2017. In its draft, the FDA outlines the Pre-Submission Facility Correspondence (PFC), which it says is a mechanism to achieve expedited review of priority abbreviated new drug approvals (ANDAs), prior approval supplements (PASs), and their amendments (collectively ANDAs).

Under the performance goals and programme enhancements for GDUFA II, FDA agreed to reduce the review period for priority generics if:
A complete and accurate PFC is submitted to FDA two months ahead of the planned ANDA submission, and
facility information remains unchanged in the ANDA.
FDA says that 'a complete and accurate PFC allows the Agency to begin the facility assessment process in advance of the planned ANDA submission'. While the 2-month lead time 'provides the Agency the opportunity to determine whether facility inspections will be needed, and, when they are, to initiate inspection planning earlier in the review of the ANDA, enabling FDA to meet the shorter review timeframe'

ANDAs: Pre-Submission Facility Correspondence Associated with Priority Submissions Guidance for Industry
Date: June 2017
https://www.fda.gov/downloads/Drugs/GuidanceComplianceRegulatoryInformation/Guidances/UCM563507.pdf

Section IV of the draft guidance describes the information that should be submitted in the PFC to enable FDA to give a shorter review period:

A. General information, including the planned ANDA pre-assigned number (which the applicant must request from FDA before submitting the PFC), PFC submission date, and the applicant's identifying information
B. Statement of ANDA eligibility for priority review
C. Manufacturing process and testing facility information
D. Bioequivalence summary and site/organization information

The PFC should also demonstrate that the planned ANDA meets the criteria for a priority submission. The criteria that may qualify an ANDA for an expedited review are outlined in the agency's Manual of Policies and Procedures (MAPP). Eight criteria are listed. These include sole-source drugs, products in shortage, first-time generics, generics that are needed to address public health emergencies and products that are subject to special review programmes such as the President's Emergency Plan for AIDS Relief, any of which 'would potentially qualify' an ANDA for priority review.

FDA also warns sponsors to make sure their submissions are complete. The agency states that 'absent extraordinary circumstances, FDA does not expect to utilize its limited resources to review a second PFC on the same submission if the first one is deficient'.

FDA has released the draft guidance for a comment period of 90 days, i.e. until 18 September 2017. Comments can be posted to the Dockets Management Staff under Docket No. FDA-2017-D-3101. This can be done via the website www.regulations.gov or written comments can be mailed to Dockets Management Staff (HFA-305), Food and Drug Administration, 5630 Fishers Lane, Rm. 1061, Rockville, MD 20852, USA.

Related article
FDA amends citizen petition rules to reduce delays to generics and biosimilars

FDA to set up abbreviated pathway for complex products

Reference
1. GaBI Online - Generics and Biosimilars Initiative. FDA and industry agree on terms of GDUFA II reauthorization [www.gabionline.net]. Mol, Belgium: Pro Pharma Communications International; [cited 2017 Aug 18]. Available from: www.gabionline.net/Policies-Legislation/FDA-and-industry-agree-on-terms-of-GDUFA-II-reauthorization

Permission granted to reproduce for personal and non-commercial use only. All other reproduction, copy or reprinting of all or part of any 'Content' found on this website is strictly prohibited without the prior consent of the publisher. Contact the publisher to obtain permission before redistributing.

Copyright – Unless otherwise stated all contents of this website are © 2017 Pro Pharma Communications International. All Rights Reserved.
Source: Federal Register, US FDA