Iranian guidelines for 'biogenerics' Posted 09/05/2014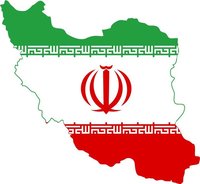 The regulatory body for approval of medicines in Iran is the Ministry of Health and Medical Education through its Food and Drug Organization (FDO). The agency is responsible for the scientific evaluation of medicines developed by pharmaceutical companies for use in Iran.
FDO issued a guideline regarding the regulation of 'biogeneric' products in January 2014. The FDO guideline is an overarching guideline covering general considerations for 'biogenerics' approval such as quality, production process, characterization, accepted limits, analytical methods, stability, non-clinical and clinical assessments, as well as pharmacovigilance and prescription and labelling information.

Although the FDO guideline is mainly an adaptation of the guideline published by the World Health Organization (WHO), alongside some small differences between the two guidelines it seems that Iran is the first country, which has named its locally manufactured biologicals as 'biogeneric' [1].

1. Overarching Guideline
This guideline covers all 'biogeneric' products:

Guideline for 'biogeneric' products
Date: 11 January 2010
http://fdo.behdasht.gov.ir/index.aspx?siteid=114&pageid=40850&siteid=114

The guideline, which is in the local language (Farsi), is available from the FDO website (http://fdo.behdasht.gov.ir/).

The guideline defines 'biogenerics' as products that refer to biological products that have the same active substance with the original brand and in terms of quality; safety and efficacy are similar to the innovator and are capable of replacing it for therapeutic purposes. Due to the molecular largeness and complexity, proving therapeutic equality of the drugs is carried out through preclinical and clinical studies.

The guideline also specifies that if the reference product has not been registered in Iran a reference product authorized by the US Food and Drug Administration (FDA) or the European Medicines Agency (EMA) may be selected as a reference product.

Editor's comment
It should be noted that 'biogenerics' approved in Iran might not have been authorized following as strict a regulatory process as is required for approval of biosimilars in the EU. EMA regulatory requirements ensure the same high standards of quality, safety and efficacy for biosimilars as for originator biologicals, and also include a rigorous comparability exercise with the reference product.

Note: According to Professor Cheraghali, the term 'biogeneric' is the official term used by Iran's FDO both in Farsi and English.

Related articles

Reference

1. GaBI Online - Generics and Biosimilars Initiative. Development of Iranian guidelines for 'biogenerics' [www.gabionline.net]. Mol, Belgium: Pro Pharma Communications International; [cited 2014 May 9]. Available from: www.gabionline.net/Guidelines/Development-of-Iranian-guidelines-for-biogenerics

Permission granted to reproduce for personal and non-commercial use only. All other reproduction, copy or reprinting of all or part of any 'Content' found on this website is strictly prohibited without the prior consent of the publisher. Contact the publisher to obtain permission before redistributing.

Copyright – Unless otherwise stated all contents of this website are © 2014 Pro Pharma Communications International. All Rights Reserved.
Comments (2)
Response to 'Biogerics in Iran' posted 05/08/2014 - by Justyna K, GaBI Online Editorial Office
Dear Professor Cheraghali, Thank you for bringing this to our attention. The year has been updated. Please continue with your valuable comments. Kind regards, Justyna
Biogerics in Iran posted 10/05/2014 - by Abdol Majid Cheraghali
2nd paragraph, 2nd line "January 2014" is correct and not January 2010.