Naming requirements in Australian biosimilars guidance Posted 04/10/2013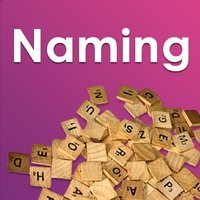 Australia's drug regulatory agency, the Therapeutic Goods Administration (TGA), published specific guidance for biosimilars on its website on 30 July 2013. Included in this guidance is a section on naming conventions for biosimilars.
According to the guidance all biosimilars will be required to have a clearly distinguishable trade name. All medicines marketed in Australia are required to use Australian Approved Names and, in the case of a biosimilar, this will be drawn from the Biologicals List or Australian Biological Name (ABN).

For biosimilars the naming requirements go further than for generics, TGA believes that 'certain additional nomenclature provisions are necessary to ensure that it is possible to distinguish between biosimilars and clearly identify the reference product'.

For this reason TGA is requiring that the name of a biosimilar in Australia be made up of:
the reference product ABN, thus identifying the reference product with which the biosimilar has demonstrable comparability, and
a biosimilar identifier, consisting of: the prefix sim(a)- and a three-letter code issued by the World Health Organization (WHO) International Nonproprietary Name (INN) Committee, according to its draft policy.
The system will be somewhat complicated as, although the biosimilar ABN will be partly based on the approved ABN used by the reference product, sponsors will need to first apply to the WHO INN Committee for a biosimilar three-letter code, then to the ABN Committee for the use of the INN three-letter code in the biosimilar identifier and finally will have to request for this identifier to then be added to the list of Australian Approved Names.

The use of a three-letter code or fantasy suffix to distinguish between biosimilars was first proposed at the WHO's 55th Consultation on International Nonproprietary Names (INNs) for Pharmaceutical Substances in October 2012 and the proposal was discussed again at its 56th Consultation, which took place in April 2013.

Worldwide promoter of generics the International Generic Pharmaceutical Alliance (IGPA) has objected to the TGA proposals and has written to the agency concerning the issue of naming of biosimilars in Australia. In its letter, IGPA states that it has 'serious concerns' about the naming recommendations for biosimilars proposed by TGA in its guidance document 'Evaluation of Biosimilars'. IGPA believes that 'naming should be based on consistent scientific principals as it has been for decades. Further, the lack of global consistency for naming of biosimilars will result in a loss of scientific basis for naming, confusion and uncertainty for practitioners and patients and inappropriately delayed access to affordable biologicals' [1].

The European Generic medicines Association (EGA) agrees with IGPA. The association has addressed the WHO INN Expert Committee on the topic of new INN/INN identifiers for biosimilars. EGA says that its experience is that the current INN scheme works well within the EU and that the creation of new names/identifiers will cause confusion and constitutes a safety issue.

In contrast, the Alliance for Safe Biologic Medicines (ASBM), has commended the WHO's naming system for biosimilars. The group says that in order to ensure patient safety biologicals must have distinguishable names. ASBM adds that 'biologicals are scientifically different than traditional chemical drugs' and that 'no two biologicals made from different cell lines and/or using different manufacturing processes are ever identical to the reference product they aim to replicate'. For this reason ASBM insists that 'knowing specifically which product, produced by which manufacturer a patient received is essential to keeping medicines and patients safe' [2].

Related articles

Australia issues new biosimilars guidance

Australian guidelines for biosimilars

References
1. GaBI Online - Generics and Biosimilars Initiative. Fight continues over biosimilar naming standards [www.gabionline.net]. Mol, Belgium: Pro Pharma Communications International; [cited 2013 Oct 4]. Available from: www.gabionline.net/Biosimilars/General/Fight-continues-over-biosimilar-naming-standards
2. Dolinar R. WHO leadership in public safety on biosimilars to be commended. Generics and Biosimilars Initiative Journal (GaBI Journal) 2013;2(4):167. doi:10.5639/gabij.2013.0204.047

Permission granted to reproduce for personal and non-commercial use only. All other reproduction, copy or reprinting of all or part of any 'Content' found on this website is strictly prohibited without the prior consent of the publisher. Contact the publisher to obtain permission before redistributing.

Copyright – Unless otherwise stated all contents of this website are © 2013 Pro Pharma Communications International. All Rights Reserved.