New FDA guidance to speed up generics approvals Posted 10/02/2017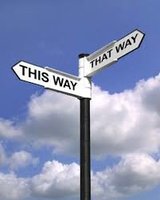 Updated guidance released by the US Food and Drug Administration (FDA) renews the criteria for receiving generic drug applications and downgrades certain deficiencies to ease the pressure on industry.
In January 2017, FDA released a tranche of new guidance – including over 10 draft and final documents – to clarify the definition and use of several important terms, which may help to accelerate approvals for generic drugs.

The guidance provides a broader definition of 'major deficiencies', from deficiencies that 'cannot be easily remedied' to those that are 'significant in nature'. It also downgrades four major deficiencies to minor ones, which should help to make the requirements easier to meet for industry.

The downgraded deficiencies include the failure to:
Contain an environmental assessment or claim of categorical exclusion
Provide English translations of parts of the application that are not in English
Provide daily elemental iron calculation for products that contain iron
Provide the Pharmacy Bulk Package Sterility Assurance Table
The guidance also clarifies use of reference standards, making clear that the reference standard is the drug product, selected by FDA, that generic drug applicants must use when conducting in vivo bioequivalence studies – essential for confirming that there is no clinically significant difference in the effectiveness/safety of the generic drug compared to the reference. Although the Agency selects this standard, it says it will consider selecting a new reference standard if the quantity of the current standard is in limited supply, as this may prevent potential applicants from conducting the testing.

To ameliorate confusion between reference standard and reference listed drug (RLD), FDA provides new explanations of these terms. The guidance explains that the reference standard is the compound to be used in bioequivalency studies, while the RLD is the previously approved drug that the generic attempts to copy. Although these are often the same drug, they may not be in cases where the RLD is not marketed anymore.

The updated guidance also includes changes to the criteria for refusing to accept an abbreviated new drug application (ANDA) for a generic drug product. For example, if an applicant identifies the reference standard as the RLD by mistake, they can now submit an amendment to a pending application or a supplement to an approved application to correct this.

To further increase approval rate, FDA says it will approve generic drug applications that use withdrawn RLDs – as long as they were not withdrawn due to safety or efficacy concerns – without waiting for the Federal Register (used by the US government to announce policy changes) to publish a determination on the withdrawal.

These clarifications better match the organization's current practice, and provide greater flexibility to industry by relaxing the standards on refuse-to-receive notifications, when the Agency refuses to accept an ANDA. Overall, these measures should help to speed up the review of generic drug applications and improve the availability of reference standards.

Related articles
FDA issues guidance on self-identification for generics makers

FDA issues final guidance on generics information requests

Permission granted to reproduce for personal and non-commercial use only. All other reproduction, copy or reprinting of all or part of any 'Content' found on this website is strictly prohibited without the prior consent of the publisher. Contact the publisher to obtain permission before redistributing.

Copyright – Unless otherwise stated all contents of this website are © 2017 Pro Pharma Communications International. All Rights Reserved.
Source: US Food and Drug Administration