Turkish guidelines for generics Posted 04/05/2012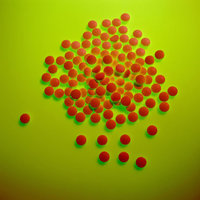 Last update: 4 May 2012

The regulatory body for approval of pharmaceutical products in Turkey is the General Directorate of Pharmaceuticals and Pharmacy (GDPP).
The agency is responsible, under the authority of the Ministry of Health of the Turkish Government, for the registration, marketing approval/authorisation, pricing of pharmaceuticals, legal classification, control of advertisement for pharmaceutical products as well as inspection of pharmaceutical manufacturers, wholesalers and retail pharmacies. The agency is assisted in its tasks by a number of expert committees.

The legal basis for the pharmaceutical sector in Turkey is the Act on Medicinal Products for Human Use from 1928, which has been updated via various amendments [1].

Turkey has also implemented the Bolar Provision, which allows generic drug companies to prepare their registration files and submit them for approval while the original drug is still patented. The marketing authorisation for generic drug can then be issued immediately as soon as the originator patent or marketing exclusivity expires.

Ministry of Health regulations stipulate that product registration can only be granted to a firm registered in Turkey. Thus, any pharmaceutical product imported into Turkey should be registered in the name of a Turkish agent or a Turkish commercial entity. Prior registration by a competent authority such as FDA or EMA facilitates Turkish registration but is not a prerequisite [1].

GDPP does not have separate guidance regarding generics. Rather information for generics or 'essentially similar medicinal products' as they are referred to in the Turkish guidance is contained within the general guidance for registration of medicinal products in Turkey.

Applications for generics only need to contain the data described in Modules 1 (administrative information), 2 (quality, non-clinical and clinical summaries) and 3 (information on active substance and finished medicinal product), together with data showing bioavailability and bioequivalence with the original medicinal product.

Summary of licensing procedures for generic pharmaceuticals
Preparation for licence application.
Submission of necessary documents to the Ministry of Health.
An examining commission will decide on the suitability of the application within 30 days. When found incomplete, the applicant is given another 30 days for re-submission. After examination the 210-day period of licensing starts.
A pharmaceuticals technology commission will examine the product formula, analysis and control methods, and product specifications.
Explanations on the box and prospectus will be examined by a commission.
Ministry of Health will examine the samples in a laboratory.
If the samples are found suitable, prices are determined.
Completion of the licensing process. Applicant is informed accordingly.
GDPP has the following guideline regarding generics:

Overarching Guideline
This guideline covers all generic products:

Regulation on the registration of medicinal products for human use
http://www.iegm.gov.tr/Showing.aspx?process=search&thelawId=226

Related articles

Turkish guidelines for biosimilars

Reference

1. Çelik Y, Seiter A. TURKEY: Pharmaceutical Sector Analysis. WHO. 2008.