Big Pharma seeks growth in emerging markets Posted 03/12/2009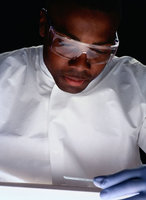 China is the place to be for Western drugmakers seeking insurance against slowing growth, but plenty of other emerging markets are also tempting for Big Pharma, executives told the Reuters Health Summit.
China scores top marks due to its huge population and government investment plans. Other good opportunities do not only include Brazil, India and Russia, but also smaller markets like Turkey and Vietnam.

"We're making a big bet on China," said Mr Joe Jimenez, Chief Executive of Novartis drugs unit. "We are increasing our field force, we are increasing the number of clinical trials we are doing in China," Mr Jimenez said in New York. "Our business is growing over 30% a year."

As these countries get richer, people have more disposable income and suffer more so-called lifestyle diseases associated with diet and lack of exercise, like diabetes and high blood pressure.

Forecaster IMS Health sees the drug market in a group of seven major emerging economies – Brazil, China, India, Mexico, Russia, South Korea and Turkey -- growing at 12% to 14% in 2010 and even faster over the next five years.

That is significantly more than IMS's predictions for the global drugs market, of 4% to 6% growth in 2010 and 4% to 7% through 2013.

In those emerging markets, annual growth of more than 20% in China should offset tough economics in Mexico, Russia, South Korea and Turkey, according to IMS.

"Right now I think we're the number one company in China and the overall opportunity is enormous," said Pfizer CEO Jeffrey Kindler. "What we call established products, branded generics in particular, are a huge part of those markets, so that's where we think we have a lot of strength and we'll continue to focus", Mr Kindler said.

In the first week of November 2009, Novartis announced three major investments in China, whose government is spending some US$124 billion (Euros 83 billion) on healthcare reforms and aims to bring basic and affordable medical services to all citizens by 2020.

That underlined the importance of emerging markets for big drugmakers facing slowing growth in developed countries and loss of exclusivity on big-selling medicines. GlaxoSmithKline and sanofi-aventis are others pushing hard.

The world's biggest insulin maker, Novo Nordisk, agrees on China's potential and sees emerging markets in general as its biggest expansion area, targeting sales growth of 20%, CEO Lars Sorensen said.

AstraZeneca CEO David Brennan said emerging markets had been a key plank of the company's strategy for a few years and had showed the largest absolute cash growth in its business in 2008. They account for some 15% of group sales and are set to grow further, Mr Brennan said, highlighting opportunities in countries like Indonesia and Vietnam, where businesses are smaller but there is plenty of room to grow. Recession in the United States had also increased the importance of markets in Eastern Europe and Latin America, he said. "We see a direct correlation between GDP growth and the willingness of the government or even the people in the countries to invest more in health care," Mr Brennan added.

Reference:
Sam Cage. Drugmakers place big bets on emerging markets. Reuters. 2009 Nov 11.