Brand-name and generics firms fight over bulk drug supplies Posted 03/12/2009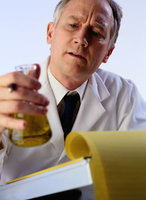 The Federal Trade Commission (FTC) expressed concern about the practices of brand-name drugmakers after generic drug companies complained they can not get bulk supplies of some medicines they want to copy.
GlaxoSmithKline (GSK) and Celgene are among the brand-name makers citing a federal drug-safety programme in declining at this point to supply bulk quantities of certain drugs. They say the generic companies are not authorised to buy drugs under the programme. The generic companies say that is an excuse to block competition.

The situation has gotten the attention of the FTC, which investigates anticompetitive behaviour in consumer markets. "We're going to be very concerned about any practice that could increase prescription-drug costs to American consumers," FTC Chairman Jon Leibowitz said in an interview. "You can't let drug safety be used as a tool to delay generic competition." Mr Leibowitz declined to say whether his agency has opened an investigation into the matter.

Typically, brand-name drugs enjoy exclusivity in the market for an extended period thanks to patent or other legal protection. Before the exclusivity period expires, generics companies buy the product in bulk from the brand-name maker so they can develop a copycat version and get ready to market it as soon as that is permitted.

However, a drug-safety programme developed in 2007 restricts distribution of some powerful pharmaceuticals to combat misuse. One of them is GSK's Promacta, which is approved to treat a blood-clotting disorder but can cause liver damage. To ensure that everyone grasps the risks, GSK and the FDA require that doctors, pharmacists and patients using Promacta enrol in a 'risk management programme'.

GSK has refused to supply Promacta to a top generics maker, Teva Pharmaceuticals, saying Teva is not an authorised recipient under the programme.

Teva notes that the 2007 law creating the safety programme says it can not be used to ward off generic competition. Teva said in a letter to the FTC that it has also been unable to get supplies of brand-name drugs from Novartis and Bayer. Novartis declined to comment. Bayer did not return calls seeking comment.

GSK enjoys exclusivity on Promacta until 2012. Spokeswoman Ms Mary Anne Rhyne said GSK is willing to work with Teva if the FDA approves distribution of the drug. "There is ample time for Teva, or any other generic manufacturer that may be interested, to gain FDA's agreement and reach a reasonable supply agreement with GSK," Ms Rhyne said.

GSK has also declined to sell Teva samples of its cancer drugs Tykerb, which had 2008 sales of US$189 million (Euros 127.02 million), and Hycamtin, which had sales of US$259 million (Euros 174.05 million).

Teva and other generic companies say similar issues affect drugs that together generate billions of dollars in annual revenue. They say nothing in the safety programme blocks brand-name makers from supplying their generic rivals, and they call the withholding of the drugs unfair competition.

The FDA has not made clear whose interpretation of the rules it supports.

An answer may be coming soon. Dr Reddy's Laboratories, an India-based generics maker, has filed a petition asking the FDA to make up its mind.

Dr Reddy's said it has not been able to get samples of Celgene's multiple myeloma drugs Revlimid and Thalomid. Celgene spokesman Mr Brian Gill said the company wants to be sure its drugs are used responsibly because they can cause birth defects. "This is literally a life-and-death issue that must be handled with great care," he said.

FDA spokeswoman Ms Sandy Walsh said the agency is reviewing the petition.

Reference:
Jared A Favole. Generic-Drug Makers Protest Supply Limits. The Wall Street Journal. 2009 Nov 12.
Source: The Wall Street Journal