Hikma buying into the US market Posted 08/04/2011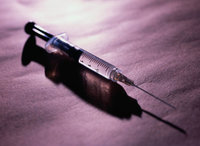 Hikma is buying some of Baxter's injectable products that are sold primarily in the US, including chronic pain, anti-infective and anti-emetic products, along with the Cherry Hill manufacturing facility and the Memphis warehouse and distribution centre. Approximately 750 employees will also transfer as part of the arrangement.
A definitive agreement has been signed to sell Baxter's US generic injectables business to Hikma. The price is approximately US$112 million (Euros 82.6 million). The sale of this business will allow Baxter to redirect resources toward its proprietary, enhanced packaging and formulation technologies, consistent with the company's focus on product differentiation.

Hikma is a fast-growing multinational group focused on developing, manufacturing and marketing a broad range of both branded and non-branded generic and licensed products. Subject to regulatory approvals and other conditions, the companies expect to complete the transaction within the next three months. The Multi-Source Injectables business generated revenue of US$169.7 million (Euros 120 million) in 2009 and is on track to deliver revenue of close to US$180 million (Euros 133 million) in 2010.

Mr Samih Darwazah, CEO of Hikma, commented that 'the acquisition of Baxter's Multi-Source Injectables business is transformational. It doubles the size of our global injectables business and doubles our sales in the US market'. The Jordan-based generics company, which is listed on the London Stock Exchange, says its strong growth across the Atlantic is going to continue. Hikma notes that it is doing well in the Middle East and North Africa region, where 'we continue to demonstrate our position as the partner of choice' for branded generics, especially in Algeria.

The spending is unlikely to stop there and Hikma is thought to have a fund of around Euros 370 million for further purchases. The company noted that 'our financing position remains very strong, allowing us to actively pursue acquisition opportunities'.