Home / Pharma News / Lupin to sell Japanese injectables business and collaborates with German drugmaker on anticancer treatment
Lupin to sell Japanese injectables business and collaborates with German drugmaker on anticancer treatment Posted 25/10/2019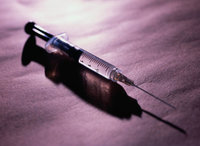 India-based generics manufacturer Lupin Ltd – the eighth biggest generics company in the world – has announced the sale of its Japanese injectables business to a subsidiary of the United Arab Emirates' (UAE) largest pharmaceutical manufacturer.
Lupin will sell part of its Japanese subsidiary Kyowa to neo ALA Co, a subsidiary of the UAE's largest pharmaceutical manufacturer, the Neopharma group. The subsidiary, neo ALA Co, is based in Abu Dhabi.

Part of Kyowa's business is the contract manufacturing and sales of injectable products. Lupin has agreed to sell all issued and outstanding share capital in Kyowa's injectable business to neo ALA Co.

The transaction has been approved by the Board of Directors of Lupin but is subject to customary closing conditions. It does not involve the other operations of Kyowa, e.g. involving oral solids or other dosage forms. The value of the deal has not been disclosed.

The sale is a response to pricing pressure in the Japanese market, which comprises 14% of Lupin's revenues. The company said the move will help them to streamline their Japanese operations and focus on its branded generics workstream in Japan.

Fabrice Egos, President of Lupin Asia Pacific and Representative Director of Kyowa, said: 'We believe that Neopharma group is the right partner for Kyowa Criticare as they appreciate the strategic importance of this business unit and would be able to deliver value to business partners and customers, leveraging Kyowa Criticare's people who are critical assets'.

This is in line with previous comments from Lupin's Managing Director, Nilesh Gupta, who said that the company aimed to increase efficiencies in Japan. 'Our goal is to accelerate vertical integration for our products where we don't do the active pharmaceutical ingredient'. The company currently manufactures several of its Japanese products at its plant in Goa, India.

Neopharma CEO Suresh Nandiraju said of the deal: 'This acquisition is synergetic and will strengthen our product offerings in the Japanese market, a focus market for Neopharma Group for driving long-term, sustainable growth by leveraging our global presence'.

In other news for Lupin, the company have signed a deal with German drugmaker Boehringer Ingelheim to develop a new anticancer treatment. Lupin specializes in MEK inhibitors, mitogen-activated protein kinase inhibitors which dampen down a biochemical pathway which is overactive in some cancers. Boehringer Ingelheim meanwhile has a Kirsten rat sarcoma viral oncogene homolog (KRAS) inhibitor, which targets proteins which signal to cells to grow and divide, which can be become unchecked in cancer. Mutations in KRAS proteins occur in roughly 14% of all human metastatic cancers, including in over 90% of pancreatic cancer cases, 40% of colorectal cancers and 30% of lung cancers. The companies aim to combine their two treatments to develop a new drug that will treat a range of cancer types.

Lupin will receive an upfront payment of US$20 million with additional payments of US$700 million, depending on the achievement of clinical, regulatory and commercial markers. The company will also be entitled to receive royalties on sales.

Lupin's Nilesh Gupta said: 'With the success of our second new drug discovery program in oncology, we have made a significant mark in bringing novel treatments to patients. Lupin's MEK Inhibitor program successfully cleared early clinical stages, demonstrating our capabilities in delivering world class innovation'.

Norbert Kraut, head of cancer research at Boehringer Ingelheim, added: 'The licensing of Lupin's novel MEK inhibitor enables us to pair with our innovative KRAS inhibitors to develop new combination treatment concepts providing more effective and durable responses for patients with cancers driven by activated KRAS who presently have limited treatment options available'.

Related articles
Boehringer Ingelheim finally signs licensing deal for Humira biosimilar

Japanese approval for Lupin's etanercept biosimilar

Permission granted to reproduce for personal and non-commercial use only. All other reproduction, copy or reprinting of all or part of any 'Content' found on this website is strictly prohibited without the prior consent of the publisher. Contact the publisher to obtain permission before redistributing.

Copyright – Unless otherwise stated all contents of this website are © 2019 Pro Pharma Communications International. All Rights Reserved.