Roche continues litigation in India and receives fine in Romania Posted 27/03/2020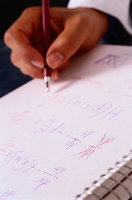 Switzerland-based pharmaceutical giant Roche is continuing to pursue legal action in India over a trastuzumab similar biologic and has recently been fined in Romania for delaying the entry of biosimilars to the market.
Roche, which controls American biotech company Genentech, is continuing legal action against Indian pharmaceuticals company Cadila. The legal action has been ongoing for over six years and relates to Cadila's similar biologic trastuzumab, which received manufacturing authorization from the Drug Controller General of India (DCGI) in 2015.

Trastuzumab is a monoclonal antibody used to treat human epidermal growth factor receptor 2 (HER2)-receptor positive breast cancer. It was developed by Genentech and received approval from the US Food and Drug Administration (FDA) in 1998, after which it was sold under the brand name Herceptin.

Roche's latest dispute was filed in the High Court of Delhi at New Delhi on 24 February 2020. It claims that Cadila's similar biologic trastuzumab has not been tested as a biosimilar product under applicable law and therefore that the approvals it has received are invalid. Roche has asked the High Court to prevent Cadila from selling, marketing and distributing the drug in the Indian market. The decision is pending.

In Romania, Roche has faced a penalty from the competition authority for implementing strategies said to delay the entry of biosimilars to the market.

The authority fined Roche's Romanian subsidiary over US$14 million for abusing its position on the market. Examples of this include delaying entry biosimilar versions of the oncology drug rituximab (which Roche has marketed as Rituxan in the US and MabThera in Europe) and trastuzumab (Herceptin). The President of the Romanian Competition Council (CC) estimated that biosimilar versions of these drugs could have saved the Ministry of Health in Romania over US$7 million.

'The companies producing innovative medicine need to focus on developing and placing new, more efficient medicines on the market to bring improvements to the patients' condition and not on exploiting the patent medicine for which there are cheaper alternatives', said Bogdan Chirițoiu, President of the Romanian Competition Council.

Roche however is planning to appeal the decision. 'Our company will appeal in court the CC decisions […] because the CC did not consider series of proofs supporting the company's innocence and in bad faith completely ignored a final court decision, which is establishing our innocence, in the investigation on the centralized acquisition of oncology products', said a Roche spokesperson.

They added that they reserve the right to submit penal complaints against those involved in issuing the decisions, which they described as 'biased' and 'lacking professionalism'.

Related articles
Samsung Bioepis and AffaMed to start trastuzumab trial in China

Roche sues Pfizer over Herceptin biosimilar

Permission granted to reproduce for personal and non-commercial use only. All other reproduction, copy or reprinting of all or part of any 'Content' found on this website is strictly prohibited without the prior consent of the publisher. Contact the publisher to obtain permission before redistributing.

Copyright – Unless otherwise stated all contents of this website are © 2020 Pro Pharma Communications International. All Rights Reserved.