Sun Pharma finally wins battle for Taro Posted 08/10/2010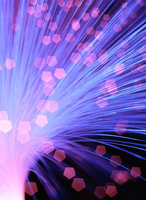 On 21 September 2010 India-based generics manufacturer Sun Pharmaceutical Industries (Sun Pharma) announced that it had acquired a controlling stake in Israel generics' firm Taro Pharmaceuticals Industries after a prolonged legal battle.
Sun Pharma's acquisition of a 48.7% stake, with voting rights of 65.8%, brings to an end the prolonged legal battle, which has been going on since May 2007. Back then Sun Pharma agreed to buy the struggling Taro for US$454 million. Sun Pharma also agreed to provide immediately US$45 million of interim equity financing to Taro by acquiring 7.5 million of the company's ordinary shares. However, since then Taro has repeatedly blocked Sun Pharma's attempts to complete its rights to acquire a controlling share in the Israeli firm, according to its 2007 investment.

The turning point in the long struggle was a recent ruling by the Israeli Supreme Court which unanimously dismissed Taro's appeal to stop Sun Pharma from increasing its shareholding.

Dr Barrie Levitt, former Chairman of Taro, said on behalf of the company's outgoing directors, "we are gratified that the company's operational and financial turnaround leaves it on strong footing - and, we think, with a bright future ahead."

Mr Dilip Shanghvi, who replaces Dr Barrie Levitt as Chairman and Managing Director of Taro's board, cited the Israeli firm's manufacturing capabilities, particularly in liquid, capsule and tablet forms, as a key motivation for the deal, complementing Sun Pharma's current manufacturing and development capabilities for the US.

Mr Shanghvi said Sun Pharma plans to significantly increase the volume of production and increase investment in R & D in Israel and Canada, especially in delivery systems and complex chemistry.

Mr Shanghvi also added that "with the scientific talent within Taro" Sun Pharma expects to be "increasing the number of product filings of higher complexity." He concluded that "Taro will benefit from Sun Pharma's resources and international presence in order to bring a better future to all of Taro's shareholders, as well as its employees".

The acquisition will significantly expand Sun Pharma's manufacturing capacity in North America, along with Canada and Israel. North America represents more than 90% of Taro's sales.

References

Taro News Release. Taro Announces Settlement with Sun. 21 September 2010.

Sun Pharma Press Releases. Sun Pharma Acquires Controlling Stake in Taro. 21 September 2010.

Sun Pharma Press Releases. Sun Pharma to acquire Taro Pharma in a USD 454 million deal. 21 May 2007.

Sun Pharma Press Releases. Supreme Court of Israel Rules in Favor of Sun Pharma. 7 September 2010.