Teva increases stake in Mediwound to 51% Posted 11/02/2011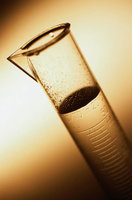 Israel's Teva Pharmaceutical Industries is increasing its stake in biotechnology company MediWound Ltd to 51% under a multi-tiered deal to develop and commercialise products to treat burns and wounds.
The world's largest generics manufacturer is joining forces with Israel-based MediWound, which is purchasing wound management company Polyheal Ltd, under a partnership that aims to combine the latter's products and expertise with MediWound's technology and production capabilities and Teva's global marketing presence.

According to the agreement, Teva will purchase shares from MediWound's shareholders for US$10 million and will invest an additional US$5 million in exchange for shares issued by MediWound. Teva in return will obtain an exclusive license to market and distribute Debrase (MediWound's innovative enzymatic product for the removal of dead tissue from burn wounds) in certain countries.

Investment group Clal Biotechnology Industries, which currently holds 55% of MediWound and 41% of Polyheal, said MediWound would acquire all of Polyheal in stages for US$200 million, according to Reuters.

In later stages of the deal, Teva, who now hold 12% of MediWounds shares, may purchase up to 51% of MediWound's shares, based on a company valuation of US$300 million.

The rather complicated, multi-stage deal means that Teva will pay MediWound US$167 million plus royalties for exclusive rights to sell Polyheal's products, which include technologies for treating difficult to heal wounds such as burns and ulcers, giving the firm access to a global wound management market estimated at US$9 billion per year.
Source: MediWound, Reuters.