2012's biggest patent expiries Posted 29/04/2011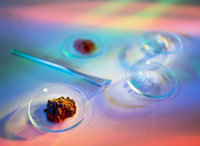 Once the patent expiries set for 2011 are gone it is not over for the pharmaceutical industry, as 2012 looks set to be another bumper year for generics, with patents from more of the biggest selling drugs set to expire.
Just looking at the top five selling drugs, US sales of more than US$19 billion will be open to competition by the generics industry.

Key patent expiries, according to data from EvaluatePharma, include Plavix (clopidogrel – Bristol-Myers Squibb/sanofi-aventis), Seroquel (quetiapine – AstraZeneca), Singulair (montelukast – Merck), Actos (pioglitazone – Takeda) and Enbrel (etanercept – Amgen). These patent expiries, while being very good news for the generics industry and patients, could deal a major blow to some of the largest pharmaceutical companies.
| | | | | |
| --- | --- | --- | --- | --- |
| Brand name | Generic name | Treatment | Company | 2010 US sales $ |
| Plavix | Clopidogrel | Blood thinner | BMS/sanofi | 6,154,000,000 |
| Seroquel | Quetiapine | Antipsychotic | AstraZeneca | 3,747,000,000 |
| Singulair | Montelukast | Asthma | Merck | 3,224,000,000 |
| Actos | Pioglitazone | Diabetes | Takeda | 3,351,000,000 |
| Enbrel | Etanercept | Arthritis | Amgen | 3,304,000,000 |
BMS: Bristol-Myers Squibb; Sanofi: sanofi-aventis

In 2010, Bristol-Myers Squibb recorded US$6.7 billion in worldwide Plavix sales, or 34% of its total revenues. Sanofi-aventis recorded sales of over Euros 2 billion, or 7% of its 2010 revenues. Worldwide sales of Seroquel amounted to US$5.3 billion in 2010, or nearly 16% of AstraZeneca's revenues.

Once drugs lose patent protection, lower-price generics rapidly gain market share, often siphoning off as much as 90% of sales. Benefits to patients are substantial, with generics averaging about 30% of the price of the brand-name originals.

Related article