Application fees increase for prescription drugs Posted 06/10/2017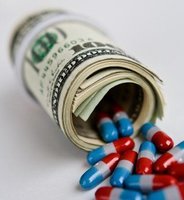 US Food and Drug Administration (FDA) application fees for prescription drug approvals are to increase by almost 20% for FY2018, beginning from October 2017. Biosimilar user fees however will decrease.
The Prescription Drug User Fee Act (PDUFA) authorizes FDA to collect fees from prescription drug manufacturers. This includes fees on new drug applications, supplements (a request to change a drug application which has already been approved), and product fees for prescription drugs

The Act was first created in 1992 and is renewed every five years. On August 18 2017, the Food and Drug Administration Reauthorization Act (FDARA) was signed into law, which included reauthorization of the PDUFA. The legislation will reauthorize the fee programme for the coming five years (until September 2022).

The target for the annual total of prescription drug fee collections grew by almost US$160 million to US$878.59 million. Fees for prescription drug applications requiring clinical data have increased by US$380,000, from US$2.04 million to US$2.42 million. Fees for applications without clinical data have also increased, by US$190,000, from US$1.02 million to US$1.21 million.

Orphan products remain exempt from fees and FDA estimates that around 37 programme fees will be exempted in FY2018. In a Federal Register notice, FDA said FY2018 revenue may be further adjusted to provide 'sufficient operating reserves of carryover user fees'. They explained that fee amounts are set so that revenues from applications provide 20% of the total revenue while prescription drug programme fees provide 80% of total revenue.

While fees have risen for prescription drugs, they will decrease for biosimilars. Biosimilar fee rates for 2018 have been set as follows:

Initial biosimilar biological product development (BPD) fee: US$227,213

Annual BPD fee: US$227,213

Reactivation (a fee charged to resume participation in a discontinued programme): US$454,426

Applications requiring clinical data: US$1,746,745 (around US$290,000 less than for 2017)

Applications without clinical data: US$873,373 (around US$140,000 less than 2017)

Programme fees: US$304,162

Although biosimilar user fees have decreased, it is important to note that FDA will no longer deduct annual BPD fees from the application fee. This could lead to significant costs given that biosimilar products are in the BPD programme for at least four years.

Related articles
FDA forms working group to increase generics competition

Biosimilar User Fee Act reauthorization

Permission granted to reproduce for personal and non-commercial use only. All other reproduction, copy or reprinting of all or part of any 'Content' found on this website is strictly prohibited without the prior consent of the publisher. Contact the publisher to obtain permission before redistributing.

Copyright – Unless otherwise stated all contents of this website are © 2017 Pro Pharma Communications International. All Rights Reserved.