Australia encouraging biosimilars and mandating drug shortage reporting Posted 19/10/2018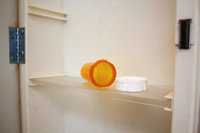 In an effort to address both the rising prices of medicines and the risk of drug shortages in Australia the country has introduced drivers to encourage the use of biosimilars and mandatory reporting of drug shortages.
The Australian Government is implementing two specific drivers to encourage the use of biosimilars, which it says will complement the Biosimilar Awareness Initiative. The introduction of the drivers was announced on 14 September 2018 by the Pharmaceutical Benefits Scheme (PBS), which is the country's system of cost subsidy for drugs. The role of the PBS is to balance cost and the contribution of an individual drug to an improved outcome for patients.

The two specific biosimilar uptake drivers being implemented are:
encouraging prescribing of a biosimilar brand rather than the reference biological brand for treatment naïve patients
providing for a simpler and faster approval process for prescribing biosimilar brands, e.g. streamlined authority, while maintaining an existing higher level authority requirement for the reference biological brand, e.g. written authority.
The drivers are being introduced in order to increase the use of biosimilars and support a viable long-term market for these medicines in Australia. The government then expects existing PBS pricing mechanisms to reduce the cost of subsidising all brands of a biological medicine if biosimilars are introduced and they generate price competition.

Further, the country's drug regulator, the Therapeutic Goods Administration (TGA), announced on 25 September 2018 that it will require mandatory reporting of drug shortages from sponsors of medicines in Australia, starting on 1 January 2019. The announcement comes as a result of the passage of the Therapeutic Goods Amendment (2018 Measures No. 1) Bill 2018 through both houses of the Australian Parliament.

The TGA says that mandatory reporting of drug shortages (including those arising from discontinuation of products), 'will facilitate more proactive, timely and transparent management and communication about medicine shortages for the benefit of Australian consumers and health professionals'.

The agency goes on to say that 'medicine shortages have become an increasing problem in Australia', and that 'the current voluntary scheme for reporting shortages has proven ineffective'.

This latest announcement follows the publication of a protocol in March 2018, which also addressed drug shortages in Australia. It was also intended to improve the management and communication of medicine shortages in Australia by making the reporting of all medicines shortages to the TGA mandatory [1].

From 1 January 2019, the TGA will mandatorily and prominently publish information about all current and anticipated shortages of critical patient impact through its Medicines Shortages Information Initiative web page. It may also publish information on drug shortages assessed as having a low or medium patient impact, with the agreement of the sponsors.

Shortages of critical medicines will need to be initially reported within two working days, with all relevant information provided within five working days. All non-critical shortages will need to be reported within 10 working days. The TGA will also have greater powers to penalize sponsors who deliberately fail to comply.

The TGA says that it 'has worked closely with industry to develop the reforms and will provide easy-to-use guidance and support to help medicine sponsors ensure they are compliant'. The agency says that it will enhance the current online reporting system and will 'engage with key stakeholders as part of that process'.

Related articles
TGA proposes changes to biologicals regulations

Australia announces price cuts for common prescription drugs

Reference
1. GaBI Online - Generics and Biosimilars Initiative. Australia's TGA publishes protocol to address drug shortages [www.gabionline.net]. Mol, Belgium: Pro Pharma Communications International; [cited 2018 Oct 20]. Available from: www.gabionline.net/Policies-Legislation/Australia-s-TGA-publishes-protocol-to-address-drug-shortages

Permission granted to reproduce for personal and non-commercial use only. All other reproduction, copy or reprinting of all or part of any 'Content' found on this website is strictly prohibited without the prior consent of the publisher. Contact the publisher to obtain permission before redistributing.

Copyright – Unless otherwise stated all contents of this website are © 2018 Pro Pharma Communications International. All Rights Reserved.