China's healthcare reform in 2010 Posted 07/01/2011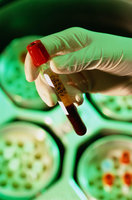 In April 2009, the Chinese government announced guidelines for healthcare reform. The main goal was to provide universal health care to the country's 1.3 billion residents. China planned to invest US$125 billion on health care between 2009 and 2011.
One year later, a number of new regulations and guidelines are in places that are beginning to reshape the structure of Chinese health care.

China is now in the first phase of its US$125 billion plan to provide affordable medical care for the entire population by 2020. The country is striving to offer basic medical coverage to more than 90% of its residents by the end of 2011. It also aims to improve the primary-care system and equalise public-health services across the nation.

Health Minister Mr Chen Zhu, told a news conference that healthcare reform is "no easy job, particularly for a country of 1.3 billion people".

China has already made some headway though, spending more than US$10 billion during 2010, expanding basic medical coverage to 833 million people. This is a major improvement in a country where many had to bear the majority of medical costs and save for years in case of serious illness.

Challenges still remain in rural areas for example, since most hospitals are located in cities, meaning that access is a problem. The government is striving to improve this by improving infrastructure, modernising 1,000 county hospitals last year and aiming to update another 1,000 this year.

Another challenge is tackling entrenched reimbursement plans, such as revenue earned in the form of commissions by hospitals and doctors for prescribing medicines. The government is taking a step—wise approach— to changing this reliance. It has implemented an essential drug-list system containing around 300 medicines identified as critical for common illnesses and diseases, which it intends to expand to include more medicines. For medicines on the list, prices are fixed and no commission is paid for their prescription, causing prices for these drugs to be reduced by 30–50%, reducing the cost of patient care.

China's massive aging population, rapid economic development, urbanisation, and now the increasing number of its population covered by the country's universal health care all contribute to making China a very attractive place for international pharma companies.

China's medical spending over the past five years has been double its massive gross domestic product (GDP) growth rate. According to industry researcher Intercontinental Marketing Services Health, China is expected to become the world's third-largest prescription drug market by 2011 and China's medical spending is expected to grow 22% a year through 2013.

Related articles

Is China set to lose its low-cost appeal?
Source: China.org.cn, Wall Street Journal.