Comments on TGA's modified approach to naming biologicals Posted 09/02/2018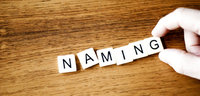 Australia's drug regulatory agency, the Therapeutic Goods Administration (TGA), opened a consultation on how to name biologicals in July 2017. It has now received comments on its proposals to expand the information offered in its current naming system for biologicals.
The TGA proposed four options for the public to comment on [1]:

1. No change to the current system.
2. Keep the current system, but with activities that increase public reporting of adverse events with the inclusion of the product's trade name, AUST R and batch number.
3. Move towards adopting a barcode system similar to the European Union (EU).
4. Introduce the use of suffixes to the naming of biologicals – in a similar way to the system implemented in the US.

The agency says that most respondents supported additional mechanisms to collect information to allow investigation into adverse events for biologicals and biosimilars.

The feedback in general supported the Australian Government's decision to maintain the existing naming convention for biologicals and biosimilars, that is continue using the Australian biological name (without a specific identifier suffix) and strengthen our adverse event reporting.

Although they admitted that submissions expressed differing views, the TGA's position:
is supported by most respondents either as a stand-alone option or as an initial approach with a future move towards adopting a barcode system similar to the EU
will improve the identification of biologicals in the reporting of adverse events
aligns with EU and World Health Organization (WHO) approaches for nomenclature of biologicals
does not add unnecessary regulatory burden and avoids the complexity and potential confusion that would be associated with introduction of a suffix-based system with retrospective coverage
does not adversely impact the Australian Government's Biosimilar Awareness Initiative and policy to encourage uptake of biosimilar medicines
does not adversely impact Australian Medicines Terminology and Australia's National Digital Health Strategy including initiatives to provide access for patients and healthcare providers to reports on medications through My Health Record
complements the Australian Government's recent extension to funding to improve national real-time prescription monitoring using the Electronic Recording and Reporting of Controlled Drugs system for reportable S8 (and selected S4) medicines
supports quality use of medicines including safe prescribing and dispensing practice.
The International Generic and Biosimilar Medicines Association (IGBA) welcomed the Australian Government's decision to maintain the existing naming convention for biologicals. In its comment's the IGBA has stated that it 'strongly supports option 2 and would welcome a move towards option 3' and was totally against the use of suffixes.

Mylan Australia agreed, supporting option 2 as the best option and stating that 'robust pharmacovigilance practices are already in place and, other than minor tweaking, there is no need for major change'. It pointed to Australia's clearly defined system of 'a-flagging' that already prevents any confusion about what is substitutable and what is not. The company warned that adopting suffixes would offer little benefit for pharmacovigilance and that 'changes to the nomenclature of biologicals could have significant impact on the success of the Government's policy to encourage the uptake of biosimilars'.

The TGA concluded that 'implementation will involve making the product's trade name, as well as the non-proprietary name, a mandatory field when reporting an adverse event to TGA in order to provide product specificity'. The agency added that they will continue their 'efforts to strengthen education about and reporting of adverse events' and that 'no new labelling requirements and associated costs will be imposed'.

Related articles
Australia to adopt EMA's monoclonal antibody guideline

Naming requirements in Australian biosimilars guidance

Reference
1. GaBI Online - Generics and Biosimilars Initiative. Australia's TGA consults on naming of biologicals [www.gabionline.net]. Mol, Belgium: Pro Pharma Communications International; [cited 2018 Feb 9]. Available from: www.gabionline.net/Biosimilars/General/Australia-s-TGA-consults-on-naming-of-biologicals

Permission granted to reproduce for personal and non-commercial use only. All other reproduction, copy or reprinting of all or part of any 'Content' found on this website is strictly prohibited without the prior consent of the publisher. Contact the publisher to obtain permission before redistributing.

Copyright – Unless otherwise stated all contents of this website are © 2018 Pro Pharma Communications International. All Rights Reserved.