EC proposes waiver of SPCs to allow manufacturing of generics and biosimilars Posted 15/06/2018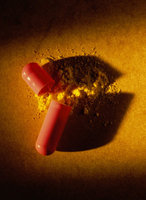 The European Commission (EC) announced on 28 May 2018 a proposal to refine the intellectual property rules in Europe and thereby remove a major competitive disadvantage for European Union (EU) manufacturers.
Companies investing in medical technology often suffer delays before they can put a medicinal product on the market. For example, delays result from having to clear the necessary safety hurdles before regulatory approval can be granted for the product. These delays eat away at the period of protection afforded by the patent system. Supplementary Protection Certificates (SPCs) were introduced under a specific European framework to redress the balance. They are not patent extensions, but can be applied for to protect a product protected by an underlying patent also held by the applicant.

The EC is proposing an 'export manufacturing waiver' to SPCs to allow EU-based companies to manufacture a generic or biosimilar version of an SPC-protected medicine during the term of the certificate, if done exclusively for the purpose of exporting to a non-EU market where protection has expired or never existed. Such waivers, says the EC, 'will support Europe's pioneering role in pharmaceutical research and development'.

The proposal, according to Elżbieta Bieńkowska, Commissioner for Internal Market, Industry, Entrepreneurship and SMEs, 'strikes a balance between the imperative to ensure the attractiveness of Europe for innovative pharmaceutical companies and the urgency to allow EU-based generics and biosimilars to compete on global markets. This will help create growth and high-skilled jobs in the EU. It could generate Euros 1 billion net additional sales per year and up to 25,000 new jobs over 10 years'.

Industry groups, however, have expressed concerns over the proposed waiver. The European Federation of the Pharmaceutical Industries and Associations (EFPIA), which representing 40 of the biggest investors in life science research and development, has stated that 'the Commission's proposal reduces intellectual property rights and thereby jeopardises patient access to innovative treatments'. The European Biopharmaceutical Enterprises (EBE) also said that the proposal 'reduces intellectual property (IP) rights and de-values the incentives framework'. Nathalie Moll, EFPIA's Director General added that the Commission's proposal to 'de-value' the framework of IP & incentives 'puts Europe at a serious disadvantage in the global race to attract life science investments'.

Medicines for Europe, which represents generics and biosimilars makers, commended the proposal, which it said 'will have a positive impact on the export of European generic and biosimilar medicines'. However, the group also expressed concerns that the proposal does not go far enough. Specifically it says that the proposal 'does not fully address the unintended effects of the SPC Regulation, specifically production for "day 1 launch" in Europe after SPC expiry'. The group proposes that the EC 'introduce a comprehensive SPC manufacturing waiver, covering both export and "day 1 launch", to level the playing field between European and non-EU manufacturers'.

The EC proposal amends Regulation 469/2009 on the SPC certificate for medicinal products. Once adopted by the European Parliament and Council, it will be directly applicable in all EU Member States.

Related articles
Brand-name drugmakers gain extra days of patent protection

EGA calls for removal of competition and trade barriers for generics

Permission granted to reproduce for personal and non-commercial use only. All other reproduction, copy or reprinting of all or part of any 'Content' found on this website is strictly prohibited without the prior consent of the publisher. Contact the publisher to obtain permission before redistributing.

Copyright – Unless otherwise stated all contents of this website are © 2018 Pro Pharma Communications International. All Rights Reserved.
Source: EBE, EC, EFPIA, Medicines for Europe