Generics makers to be penalized for huge price hikes Posted 09/01/2015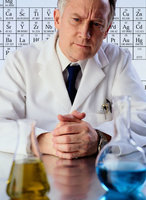 Legislation was introduced into the US Senate on 20 November 2014 that, if passed, would require generics makers that increase prices dramatically to pay a rebate to Medicaid*.
When brand-name drugmakers raise prices at a rate greater than inflation current US law requires them to pay a rebate to Medicaid. In an attempt to extend this provision to generics US Senator Bernie Sanders and US Congressman Elijah E Cummings introduced the Medicaid Generic Drug Price Fairness Act.

Sanders and Cummings have previously pointed to 'staggering price increases' in the range of 390% to 8,200% across 10 products and have already asked 14 generics makers to submit detailed information on the reasons for this [1].

In the Senate hearing on 20 November 2014 they highlight examples of dramatic price increases for generics like digoxin, a medication used to treat congestive heart failure. The price of this drug increased from US$0.12 a pill in July of 2013 to US$1.06 a pill in June 2014. While the price for divalproex sodium ER, a migraine medication, increased from US$0.27 a pill to US$2.38.

Sanders and Cummings also highlighted an analysis of data from the Centers for Medicare and Medicaid Services, which showed that 50% of prices for generics increased between July 2013 and July 2014 and nearly 10% of all generics had more than doubled in price. Sanders, citing federal records, said that the prices of more than 1,200 generics increased an average of 448% between July 2013 and July 2014.

In his testimony at the Senate hearing, Cummings said 'some companies are exploiting monopolies and disruptions in supply to implement massive price increases in order to reap unconscionable profits'.

Mr Ralph G Neas, President and CEO of the US Generic Pharmaceutical Association (GPhA), however, disagrees pointing to the fact that 'generics saved US$239 billion in 2013 (a 14% increase in savings from 2012) and more than US$1.46 trillion over the recent decade'. He added that 'thousands of generics have seen significant price erosion over time' and 'many generic [drug] prices are so low that thousands of stores across the country offer them to consumers for four dollars or even for free'.

Mr Neas suggested that increasing competition and ensuring timely review of the more than 3,000 generics applications awaiting approval by the US Food and Drug Administration (FDA) was a better way to keep generics prices low. Another way that Mr Neas suggested could keep the cost of generics low was to increase the scrutiny by US Congress of the 'abuse of program[me]s designed for protecting patient safety' that are instead being used to thwart competition from generics.

The CEOs of three generics makers – Marathon Pharmaceuticals, Lannett and Teva Pharmaceutical Industries – refused to testify at the hearing. These three companies are among the 14 companies that Sanders and Cummings sent letters to in October 2014 [1].

*Medicaid is the largest source of funding for medical and health-related services for people with low income in the United States.

Related article
Biosimilars could save US$44.2 billion over 10 years

Reference
1. GaBI Online - Generics and Biosimilars Initiative. Investigation into huge price increases for generics in the US [www.gabionline.net]. Mol, Belgium: Pro Pharma Communications International; [cited 2015 Jan 9]. Available from: www.gabionline.net/Generics/General/Investigation-into-huge-price-increases-for-generics-in-the-US

Permission granted to reproduce for personal and non-commercial use only. All other reproduction, copy or reprinting of all or part of any 'Content' found on this website is strictly prohibited without the prior consent of the publisher. Contact the publisher to obtain permission before redistributing.

Copyright – Unless otherwise stated all contents of this website are © 2015 Pro PharmaCommunications International. All Rights Reserved.