Hatch aims to promote biosimilars and generics and restrict litigation Posted 13/07/2018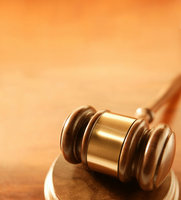 Senator Orrin Hatch filed an amendment to the Creating and Restoring Equal Access to Equivalent Samples (CREATES) Act, which was advanced to the Senate by the Judiciary Committee on 14 June 2018.
The Senator's amendment, called the Hatch-Waxman Integrity Act of 2018, aims to restore the careful balance the Hatch-Waxman Act struck to incentivize generics development. Senator Hatch's legislation aims to prevent alternative procedures for challenging drug patents from tilting the playing field contrary to Hatch-Waxman's design. It would also ensure that brand-name and generic drug manufacturers alike have the proper incentives to develop life-saving medications.

The proposed amendment would require that a generic drug applicant certify that it has not filed – nor does it plan to file – a petition to institute an inter partes review (IPR) or post-grant review (PGR) for a patent covering the innovator drug; in essence, if a generic developer hopes to use the abbreviated Hatch-Waxman pathway to approval, it must promise not to utilize the IPR or PGR process. The amendment makes a similar provision for biosimilars; if a biosimilar developer plans to use the Biologics Price Competition and Innovation Act of 2009 (BPCI Act) approval pathway for its product, it must certify that it has not filed, and will not file, a petition to institute an IPR or PGR.

Senator Hatch believes that his 'amendment will ensure that Hatch-Waxman continues to operate as originally intended by protecting the ability of generic drug companies to develop low-cost drugs while at the same time ensuring brand-name companies have sufficient protections in place to recoup their investments'.

Related articles
US introduces bill to close drug patent loophole

US Senate revives the CREATES Act

Generics makers challenging more patents

Permission granted to reproduce for personal and non-commercial use only. All other reproduction, copy or reprinting of all or part of any 'Content' found on this website is strictly prohibited without the prior consent of the publisher. Contact the publisher to obtain permission before redistributing.

Copyright – Unless otherwise stated all contents of this website are © 2018 Pro Pharma Communications International. All Rights Reserved.