Indian government encourages biosimilars Posted 03/09/2010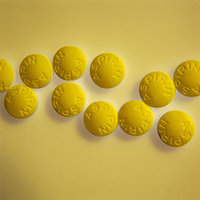 India has, by far, demonstrated the greatest acceptance of biosimilars. In recent years over 50 biopharmaceutical products have been approved for marketing in India, with more than half of them being biosimilars.
India is poised for growth in the biotechnology field, and the government is taking a major role in encouraging this growth, with government-led initiatives and biotechnology parks under construction in cities like Hyderabad, Bangalore, and Pune.

In the meantime, with the approval of several biosimilars by the EMA and the FDA finally jumping on the band wagon and approving its first biosimilar – enoxaparin sodium – a biosimilar version of sanofi-aventis's blood thinning drug Lovenox – in July 2010, India has set its sights on Europe and the US.

For over three decades, biotech companies enjoyed market exclusivity, however, with many more biopharmaceuticals due to come off patent in the coming years this is set to change. India is one of the major players getting ready to take advantage of this opportunity.

The latest initiative by the government is specifically aimed at encouraging the development of biosimilars.

The Department of Biotechnology is inviting proposals from Indian companies working on biosimilars under its Biotechnology Industry Partnership Programme. The proposal means that the Indian government will give support to biotech companies on a cost-sharing basis for development of novel and high risk futuristic technologies and to enhance existing R & D capacities specifically for biosimilars.

This governmental partnership with industry aims to nurture R & D and innovation in the biotech industry, thereby reinforcing India's position as a major player in the biosimilars market.

Related article

FDA approves first biosimilar enoxaparin sodium

References

Mody R, Goradia V,Gupta D. How Similar are biosimilars in India? How Similar are Biosimilars in India? A blind comparative study. Pharma Focus Asia 2010;11.

Biotechnology Industry Research Assistance Program (BIRAP). Announcements. Special call for proposals on biosimilars under BIPP. 1 August 2010.