Patient, health and trade groups say USMCA will keep drug prices high Posted 30/11/2018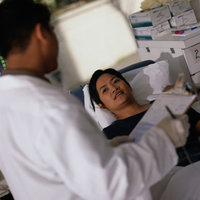 Patient, healthcare and trade groups have warned that the North American Free Trade Agreement (NAFTA), now known as the US-Mexico-Canada Free Trade Agreement (USMCA) will keep American drug prices high.
The Association for Accessible Medicines (AAM), together with 28 groups representing patients, taxpayers, workers and healthcare groups, submitted letters to US Trade Representative Robert E Lighthizer, Health and Human Services Secretary Alex M Azar and congressional leadership 'expressing concern that the USMCA, if left in its current form, will keep drug prices high and out of reach of Americans'.

The AAM, which represents generics and biosimilars manufacturers and was previously known as the Generic Pharmaceutical Association, says that 'the draft agreement contains provisions that are inconsistent with US law and includes monopoly protections and deterrents to competition that will slow the development of more affordable biosimilar medicines, hurt generic drug competition and disrupt the critical balance between access and medical innovation in the healthcare market'.

The groups say the USMCA is too much in favour of the originator companies and will 'exacerbate the problem of high prescription drug prices' in the US. They also expressed concern that the 10-year brand-name biologicals exclusivity provision proposed in the USMCA would slow biosimilar development and hinder access to certain medicines. The 10-year provision would extend exclusivity in Canada by two years and by five years in Mexico.

'While the proposed USMCA text includes numerous monopoly protections and deterrents to competition – extended biologics exclusivity, broad exclusivities for drugs, patent term extensions and patent term adjustments, to name a few – the agreement lacks critical features of US law that encourage generic and biosimilar competition', the groups write in the letter.

The groups say that Congress should ensure that the agreement aligns with the Hatch-Waxman Act and the Biologics Price Competition and Innovation Act.

They conclude that in order to enhance access to affordable medicines 'the imbalance in the proposed USMCA should be addressed through changes to the proposed agreement such as including: a more robust regulatory review provision ('Bolar'); an appropriate incentive to encourage market entry by generic and biosimilar applicants; requirements for transparency around patents and exclusivities; and, a "best mode" requirement'.

Related articles
AAM tries to block 'unconstitutional' drug pricing law

Generics association recommends FDA regulation changes

Permission granted to reproduce for personal and non-commercial use only. All other reproduction, copy or reprinting of all or part of any 'Content' found on this website is strictly prohibited without the prior consent of the publisher. Contact the publisher to obtain permission before redistributing.

Copyright – Unless otherwise stated all contents of this website are © 2018 Pro Pharma Communications International. All Rights Reserved.