US Senators reveal plans to lower drug prices Posted 04/11/2019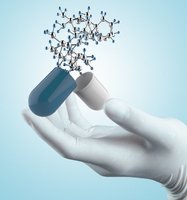 The House Ways and Means Committee have approved Speaker Nancy Pelosi's drug pricing bill, while Democratic nominee Pete Buttigieg has disclosed his own drug pricing plan that would impose penalties on 'worst offender' pharmaceutical companies.
In October 2019, the House Ways and Means Committee approved Nancy Pelosi's, Speaker of the US House of Representatives, drug pricing bill. The legislation would allow the Department of Health to negotiate lower prices on drugs and could save Medicare US$345 billion over 10 years.

The bill has come under fire from Republicans and the Biotechnology Innovation Organization (BIO), which represents the biotechnology industry. BIO President Jim Greenwood suggests it will stifle innovation. 'Speaker Pelosi's reckless bill will stifle the discovery of new medicines and treatments […]. We need to accelerate the pace of cures, not create policies that endure fewer treatments come to market as CBO cautions will happen'.

Despite criticism, the legislation passed three committees and has a high chance of approval when it reaches the House.

President Trump however has backed an alternative bipartisan drug price bill which would cap drug price rises at the rate of inflation, but would not allow Medicare to negotiate prices.

In the meantime, Democratic presidential candidate Pete Buttigieg has revealed his own drug pricing proposal which would allow the Government to negotiate drug prices.

His plans would also impose penalties on the 'worst offender' pharmaceutical companies for extortionate pricing, including removing patents if companies fail to offer a drug at a reasonable price.

Buttigieg says he would cap out-of-pocket drug costs in Medicare at US$200 per month for seniors and US$250 per month for public option enrolees. Low-income patients in government plans would receive generics and biosimilars for free.

The proposals aim to increase access to generics by banning 'pay-for-delay' deals, whereby the manufacturer of a brand-name drug pays a generics firm to stop them releasing a generic. The practice of withholding samples from generic makers would also be targeted.

Commenting on the proposals, Buttigieg said 'It's time for a new era of leadership in Washington who will finally make drugs affordable and take on pharmaceutical companies'.

Related articles
A call to end US drug pricing games

US government advances five bills to increase generics competition

Novartis accused of pay-for-delay, while Amgen sues over generic thyroid drug

Permission granted to reproduce for personal and non-commercial use only. All other reproduction, copy or reprinting of all or part of any 'Content' found on this website is strictly prohibited without the prior consent of the publisher. Contact the publisher to obtain permission before redistributing.

Copyright – Unless otherwise stated all contents of this website are © 2019 Pro Pharma Communications International. All Rights Reserved.