Achieving international regulatory convergence for biosimilars Posted 04/11/2016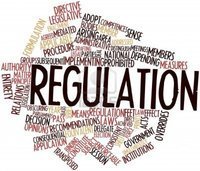 In the 2000s both the European Union and the World Health Organization (WHO) published biosimilars guidelines. Since then, major regions have developed and adopted guidelines based on WHO's standards for similar biotherapeutic products. Agencies that have now implemented biosimilars guidelines include Australia's Therapeutic Goods Administration (TGA), Health Canada, Brazil's National Health Surveillance Agency (Agência Nacional de Vigilância Sanitária, ANVISA), Japan's Pharmaceuticals and Medical Devices Agency (PMDA), and the US Food and Drug Administration (FDA).
Additional effort is, however, still required. In particular, there needs to be further alignment between jurisdictions. It is also acknowledged that in developing countries most biologicals (whether originator or not) are licensed using a stand-alone approach with a reduced data package rather than using a strict comparability exercise. Although some countries have a regulatory pathway for non-originator biologicals the requirements are generally unclear. In addition, the concept of comparability studies with a reference biological is also not well understood or used. Finally, there is a lack of expertise and capacity for the evaluation of biologicals at national regulatory authorities.

This is where the International Pharmaceutical Regulators Forum (IPRF) aims to step in. Its purpose is to create an environment for pharmaceutical regulators to exchange information on issues of mutual concern and to foster regulatory cooperation.

In his presentation [1] at the 14th Annual European Biosimilars Group Conference, Dr Peter Richardson, Head of the Quality Office at the European Medicines Agency (EMA), discusses the role of the IPRF and, under the auspices of transparency at EMA, also discussed the quality characterization of biosimilars.

In the following series of two articles details of IPRF initiatives for biosimilars and transparency with respect to the quality characterization for biosimilars are presented and discussed.

Editor's comment
Readers interested to learn more about regulations for biosimilars are invited to visit www.gabi-journal.net to view the following manuscripts published in GaBI Journal:

Biosimilar development and regulation in Japan

Korean regulations for biosimilars

GaBI Journal is indexed in Embase, Scopus, Thomson Reuters' ESCI and more.

Readers interested in contributing a research or perspective paper to GaBI Journal – an independent, peer reviewed academic journal – please send us your submission here.

If you would like to receive a PDF copy* of the Richardson presentation [1], please send us an email.

*For profit organizations subjected to a fee

Related articles
Transparency and quality characteristics for biosimilars

The role of the IPRF in transparency for biosimilars

Reference
1. Richardson P. EMA Biosimilar update: International Regulatory Convergence. 14th Annual Biosimilar Medicines Group Conference; 28-29 April 2016; London, UK.

Permission granted to reproduce for personal and non-commercial use only. All other reproduction, copy or reprinting of all or part of any 'Content' found on this website is strictly prohibited without the prior consent of the publisher. Contact the publisher to obtain permission before redistributing.

Copyright – Unless otherwise stated all contents of this website are © 2016 Pro Pharma Communications International. All Rights Reserved.