Approval and launch dates for US biosimilars Posted 19/06/2020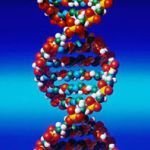 To date (19 June 2020), the US Food and Drug Administration (FDA) has approved 27 biosimilars, plus four follow-on biologicals [1]. The pipeline for biosimilars continues to grow, however, of the 27 biosimilars approved, only 17 have so far been launched [2].
In fact, biosimilars currently make up only 2.3% of the US biologicals marketplace. Currently, 90% of global biosimilars sales take place in Europe, despite 60% of overall biologicals sales occurring in the US [3].

Reasons for delays in launching biosimilars and the sluggish biosimilars market in the US may include anti-competitive behaviours and other market and regulatory dynamics that currently discourage market uptake of biosimilars in the US [3].

In Europe, biosimilars are usually launched soon after approval and immediately after the patent expiry dates of the originator biologicals. However, in the US this is often not the case, with launch dates coming years after FDA approval in some cases, see Table 1.

One clear example of an originator company delaying the launch of biosimilars in the US is that of biosimilars to the adalimumab biological Humira. AbbVie brought patent litigation against a whole host of biosimilars makers and eventually made agreements with these companies that would delay the launch of adalimumab biosimilars until June 2023 at the earliest [4].

In contrast, in Europe the first adalimumab biosimilars, Amgevita and Solymbic, were approved (and launched) in March 2017 [5] and since then eight more adalimumab biosimilars have been approved in the region [6].

Another case is that of the etanercept biological Enbrel. Although Sandoz, a division of Novartis, had its biosimilar Erelzi (etanercept-szzs) approved by FDA back in 2016 [7] it is still to launch the product due to ongoing patent litigation [8].

Again, in Europe, the contrast is clear, with etanercept biosimilars Benepali and Erelzi being approved (and launched) in January 2016 and June 2017, respectively [6].

Biosimilars on average can cost 30% less than reference biologicals, with the potential to save the US up to US$71 billion in the next decade. In fact, the US could save US$7.2 billion annually if the biosimilars marketplace grew to 75%, and even more savings could be realized if more classes of biosimilars are approved.

According to Juliana Reed, President of the Biosimilars Forum, the only way for the US to change the current situation in the US 'is to implement measures to support a viable US biosimilars market' [3].

Table 1: Approval and launch dates for biosimilars in the US


BI: Boehringer Ingelheim; J&J: Johnson and Johnson; TNF: tumour necrosis factor.
Source: AmerisourceBergen

Permission granted to reproduce for personal and non-commercial use only. All other reproduction, copy or reprinting of all or part of any 'Content' found on this website is strictly prohibited without the prior consent of the publisher. Contact the publisher to obtain permission before redistributing.

Copyright – Unless otherwise stated all contents of this website are © 2020 Pro Pharma Communications International. All Rights Reserved.