Big Pharma and the generics industry Posted 24/06/2011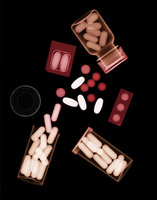 What with growth in the global pharmaceutical market slowing and even stabilising and the impending 'patent cliff' looming, Big Pharma needs to look for other options.
An estimated US$186 billion in sales revenues of patent protected medicines is likely to be exposed to generic competition between now and 2016 [1].

The majority of losses will occur in 2012 when many originator medicines will reach the so-called 'patent cliff' and where it is expected that more than US$42 billion in sales revenue will be lost by originator companies.

However, 2010 has seen unprecedented activity in the pricing and market access landscape, much of which has aided the growth in the generics industry during 2010.

Even though global pharmaceutical market growth has stabilised, it still means a rising medicines bill. The impact of governmental healthcare reforms on the pharmaceutical industry and the role of payers in the reforms are also an important issue.

Most top multi-national companies are highly exposed to generic competition, with thin pipelines. Companies can choose to play or defend to optimise their position against generics.

The series of six articles that follow will attempt to give further insight into the issues faced by Big Pharma in the coming years.

Related articles

Not only generics makers are well placed to move into biosimilars

Diversification of Big Pharma into generics and biosimilars

The growth in the generics industry

Hikma buying into the US market

Patent cliff and the generics industry

Reference

1. Sheppard A. Generics; opportunities for some, threats for others: strategy shifts and new business models as a consequence. 5th Annual Generics Asia Summit 2010; 2010 Oct 25–26; Singapore.