Biosimilars could have saved US companies US$1.4 billion in 2018 Posted 04/05/2020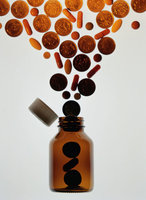 Increasing the use of biosimilar could have saved self-insured companies in the US up to US$1.4 billion on just two biologicals – infliximab and filgrastim – during 2018.
The study, carried out by Department of Health Policy and Management at Johns Hopkins Bloomberg School of Public Health, analysed spending on biologicals by 13 large US employers to determine the savings opportunities for those large employers and their health plan beneficiaries if biosimilars were used instead of the reference biologicals. The study also extrapolated savings to all employers that self-insure health coverage and the Medicare programme#.

Companies were asked to provide data on utilization and spending on biologicals and biosimilars from their prescription drug benefit and their medical health plans between 1 January 2018 and 31 December 2018.

A total of 28 pharmacy benefit managers and health plans providing service to 13 ERIC (The ERISA Industry Committee) member companies provided data for this study. Participating companies reported an average of two million claims for prescription and medical drugs, spending an average of US$ 273.3 million dollars in 2018.

The researchers found that spending on the two study drugs represented up to 2.7% of the typical company's annual spending on pharmaceuticals in 2018. While biosimilars represented only 0.5% of infliximab claims but 68.8% of filgrastim claims, with large variations between different companies.

According to the research, biosimilars offered a median discount of 32% for infliximab and 26% for filgrastim. This leads to average savings of US$1.53 million (range: 723 thousand – 4.93 million) for infliximab and US$17,838 for filgrastim for participating companies in 2018, if there had been full biosimilar substitution. While for employees, out-of-pocket expenses for 2018 would have been on average 12% less (about US$300) for infliximab and 45% less (about US$600) for filgrastim.

The researchers also extrapolated these savings to all employers who self-insure health coverage in the US and found that potential savings at full biosimilar substitution could have amounted to US$407 million according to a market-based methodology and up to US$1.4 billion according to a company-size methodology in 2018. Potential savings to the Medicare programme were estimated at US$279 million in 2018.

The researchers concluded that 'for the biosimilars market to promote price competition and successfully generate savings it is important that plan sponsors reconsider their options based on the full savings potential offered by each product. Increased transparency and greater access to information are an important first step.'

#Medicare is a national social insurance programme, administered by the US federal government since 1966. It provides health insurance for Americans aged 65 and older who have worked and paid into the system. It also provides health insurance to younger people with disabilities.

Related article
US oncologist says Medicare should not practice medicine

Permission granted to reproduce for personal and non-commercial use only. All other reproduction, copy or reprinting of all or part of any 'Content' found on this website is strictly prohibited without the prior consent of the publisher. Contact the publisher to obtain permission before redistributing.

Copyright – Unless otherwise stated all contents of this website are © 2020 Pro Pharma Communications International. All Rights Reserved.